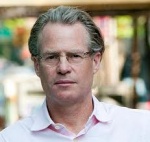 What's your exit plan?
By Rob Dickson
The proverb, "the shoemaker's children go barefoot" aptly describes the approach taken by many entrepreneurs to the realisation of the value of the marketing communication (marcom) companies they build. Experts at building actionable strategies for their clients, little thought is given to the long term exit/ value creation strategy for their own firms.
There are two harsh realities in this regard:
The only effective way to realise maximum value for a marcom business is a sale to a third party with deep pockets.
The true value of a business is objective – it is that which a third party, acting on a fully informed basis, is prepared to pay.
The good news is that there is a very active M+A market in the marketing communications sector with increasing numbers of participants (advertising holding companies, private equity buyers, technology players and media companies) all competing for interesting properties.
The other goods news is that the strategic buyers – the advertising holding companies such as Omnicom, WPP and Publicis – are good enough to tell you exactly what they are looking for, directly in their public statements and indirectly through their announced deals. The reality is that strategic buyers are all facing similar pressures fueling their acquisition activity:
Growth. Being public companies, they are constantly looking for revenue growth, particularly in light of the anemic macro- economic conditions in their mature markets (North America, Europe). High growth businesses are therefore extremely attractive to buyers.
Margin compression. Numerous factors, such as current economic conditions ; emergence of new complex media platforms that require more man- hours, and therefore are more costly, to produce;  client procurement departments, etc. have all collided to squeeze margins. WPP and Omnicom have been very clear on their need to improve their operating margins. Acquisition of high (or higher) margin businesses is an easier source of consolidated higher margin than attempting to squeeze it out of existing operations.
Talent. Strategic buyers are constantly on the hunt for the scarcest resource of all – talent in general and niche expertise in particular.
Fragmentation of media.  Strategic buyers are competing to add niche marketing service specialities to round out their (large) traditional advertising and media service providers. The brilliant media strategist Rishad Tobaccowala – who oversees the strategy of Vivaki, the Publicis Group entity comprising Digitas, Razorfish, Starcom MediaVest,  and Zenith – neatly sums ups their M+A strategy in the expression, "social, mobile, local".  But this is also evident in non- digital marcom acquisition activity, such as health care, PR etc.
Data. Related to the emergence of digital (interactive) marketing tools is also the emergence of the importance of data and a revolution in data measurement and analytics.
These sectoral dynamics – together with the ability to access debt capital on a relatively cheap basis – should continue to stimulate a relatively frothy M&A market in marketing communications in the near future.
Here is a sample of some very recent US M&A deals – by advertising holding companies – that reflects the underlying macro conditions that I have described:
WPP
Rockfish (digital)
Lighthouse (shopper marketing)
Glover Park Group (strategic communications)
Publicis
Rosetta (digital)
Big Fuel (social media)
Schwartz (public relations)
Omnicom
Communispace (online market research)
Marina Maher Communications (speciality PR)
Not surprisingly, it is possible to deduce from the M&A strategies of the strategic buyers those factors which make a particular marketing communication outfit more attractive than another from an acquisition strategy. Here are five of the biggies:
Size Matters. Size – as measured by revenues – generally matters. Bigger (but not too big) is way better. The strategic buyers themselves are so big that a target company has to be big enough to be relevant. $ 10 million plus in revenues is a rough rule of thumb for entry into the M&A game.
Growth.  Sustained historic year – over – year revenue growth is clearest signal to the buyer that future growth is a relatively safe bet.
Profitability. Margin – profit expressed as a percentage of revenues – is Wall Street's backhand for how well run/ strategic/ non – commodized a business is. Unfortunately, accounting rules provide for counter – intuitive definitions of revenues (i.e. the characterisation of pass through expenses) that make certain marcom specialities (e.g. infield marketing) less attractive than others.
Niche. As is evident from the M&A strategies of the strategic buyers, today the most valuable plays are the specialist marcom vehicles – digital, social, mobile, shopper marketing, healthcare, market research, design, strategy, data etc.
Management Team. A deep bench of talent – creative, strategic, new business and financial management resources – is critical to a buyer. A thoughtful leadership succession plan should also be in place.
The "sell" vs "hold" is a big decision. If you are holding, you should remember that you are the investor – you are investing your own time and money, as opposed to pursuing another career option. There may be many non – financial reasons that underlie a strategy of remaining independent, but to the extent that the decision is financial it should be rigorous. The reality is that an arms-length sale is the only practical way to realise true value.  At some point, risk – mitigation becomes a compelling motivation to a sale.
But even more important is having the luxury of that choice.
Most agencies are not currently structured so as to have the option of a potential of a value – maximising sale transaction.
If you don't, what is your plan to get there?
Rob Dickson has a unique background combining over 27 years of law, business, M&A, and board experience. He was instrumental in the transformation of MDC Partners into the 10th largest marketing communications firm in the world. In his over 10 years as the Managing Director of MDC, Rob led the acquisition process for MDC's leading creative/digital brands, including: Crispin Porter + Bogusky, 72 and Sunny, Kirshenbaum Bond Senecal + Partners and Anomaly.
Based on this experience, Rob now acts as an independent strategic business and M+A consultant to marcom companies working with them to focus on long term strategic growth and profitability. His mission is to help entrepreneurs maximize the potential and value of the marcom companies they build by using the "deal environment" as a guide to creating and increasing value. You can reach Rob at rob@robdicksonconsulting.com or through www.robdicksonconsulting.com.