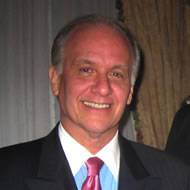 Dennis Troyanos
Dennis Troyanos is the founder of The Troyanos Group, Ltd., a highly specialized, New York based executive recruiting and management consulting firm focused exclusively on the Marketing discipline.
Over the course of a 30 year career, Dennis has managed senior level search assignments for Direct Marketing Agencies, Digital Marketing firms, Information Management Companies, International Digital Consultancies, Consumer Products Organizations, and clients in the CRM, Social Media, E-commerce, Marketing Technology, Analytics and Interactive sector.
Dennis is a frequent speaker at major international conferences on the art and science of interviewing, team building, and key employee retention. To date he has facilitated three highly acclaimed CEO Roundtable events.
Over the past several years Dennis has been a co-host of the nationally syndicated radio program, The CEO Show and he is the originator and the co-host of the weekly segment of the CEO Show called Inside the Brand which reaches over 600,000 upscale professionals each week across the US.
The American Management Association featured Dennis and the key elements of the highly effective recruiting process he created in their widely distributed publication MWorld Magazine, which focuses on thought leadership in the context of international business.
Dennis served as Chairman of the Membership Committee on the International Echo Awards Board of Directors. He is a past committee Chairman of the NCDM (National Center for Database Marketers) Board, as well as a past board member of the Hudson Valley Direct Marketing Association.
Dennis is the author of The Manager's Guide to Hiring Marketers which was featured in its condensed form in The DMA Insider Magazine. Dennis was a columnist for Reveries Magazine and writes a blog called "HireSense? and "Talent-Wars.com" which documents best (and worst) practices in the hiring arena.
On most weekends, Dennis captains his boat exploring the historic Hudson River.
Connect with Dennis on

Follow Dennis on Twitter