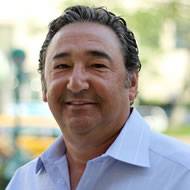 Larry Adler
Larry Adler is a Principal at the Troyanos Group where he takes great pride in connecting great people with great companies. Larry brings an unusual 360 degree perspective of the marketing and communication world having been an Agency president as well as a Corporate chief marketing officer.
Larry's understanding of the criteria for success as an advertising professional is born out of climbing the ranks to president in a small strategic marketing services firm (Edwin Bird Wilson), to being founder, president and CEO of a diversified mid-size firm (Adler Boschetto Peebles), to being senior executive vice president in a large global agency (FCB). Through these experiences Larry has had the good fortune to work with leading brands and companies in a variety of fields including financial services, entertainment, publishing, upscale consumer products, education, insurance and municipalities in the B to B and B to C disciplines.
From the corporate marketing perspective Larry has held a variety of ascending positions ultimately becoming chief marketing officer at The CIT Group, one of the largest finance companies in North America.
This dual track experience has been invaluable in developing the deep understanding of the requirements and qualities needed by senior executives in the marketing arena. Looking beyond the surface to understand the tangible and intangible needs of client companies and the people that contribute to its success.
Larry remains active in the digital space, building upon the experience gained through his creation of ABP Interactive, a digital commerce and website development company.
Larry has been a key figure in successfully guiding buy, sell and merger opportunities for both public and private marketing oriented companies.
He is a graduate of The Ohio State University where he earned his degree in Journalism. He enjoys playing and coaching a variety of sports and will one day understand that golf is a game that you never really win!
Connect with Larry on