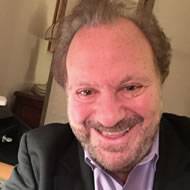 Norman Sherman
Norman Sherman is a Principal at The Troyanos Group. Norm offers a unique combination of classical marketing, agency management, and executive search skills.
Norm has held a variety of senior management roles at several prestigious advertising and marketing service firms. He was Managing Director of the New York office of D'arcy Masius Benton & Bowles, ran their Canadian operations, and was responsible for management of all global Procter & Gamble healthcare businesses. He was Executive Vice President at Hill Holliday, where he created and built a freestanding healthcare communications group.
Norm was Managing Director of The Senior Network, a leading marketing services, media and consulting firm with exclusive focus on the 50+ population. Earlier in his career, Norm was Director of Account Management, Media and Research at Avrett, Free & Ginsberg advertising.
Norm has an exceptionally strong marketing background having helped build leadership brands for some of the most well respected companies, including Procter & Gamble, Norelco, Kraft, Mars, Pfizer, Whirlpool and Citizen Watch, among others. Prior to joining The Troyanos Group, Norm served as President, North America for a leading executive search firm specializing in marketing and marketing services. He also ran the firm's healthcare practice.
Norm graduated magna cum laude and Phi Beta Kappa from the University of Buffalo. Immediately following, he went on to obtain an MBA from the Columbia University School of Business.  Norm lives in Manhattan with his wife and cat, Murphy. He can be found on the golf course or in an undiscovered restaurant most weekends.
Connect with Norm on