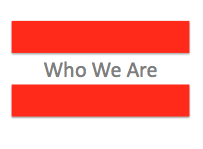 Who We Are
The Troyanos Group is a niche recruiting and consulting firm based in Irvington-on-Hudson, New York, 20 miles north of New York City.  Our mission is to help CEOs, Presidents, Division Leaders and General Managers grow their business.
The firm's Executive Search focus is on senior-level recruiting assignments in the marketing and marketing communications disciplines with a special focus in the areas of measurable marketing, public relations, advertising, digital, strategy, business development and healthcare.  We take great pride in our consultative process – our secret sauce, so to speak – which enables our success rate to far out-distance industry norms.
Our process has been so effective over the years that it has been featured in live seminars and leadership magazines like MWorld, the official publication of the American Management Association.
Dennis Troyanos, Norman Sherman, and Larry Adler are the firm's key Consultants. Clients should note that at least two of our senior consultants are involved over the entire course of every engagement.