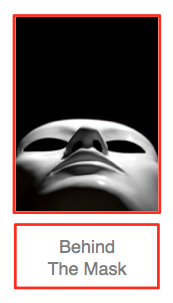 Behind the Mask
The commonly shared trait of great marketing professionals is that they are highly skilled at positioning a product or service in the most favorable light. This ability, of course, is their "stock-in-trade" and leads to winning a larger share of the market for their brand.
Not surprisingly, as it turns out, these same professionals are equally skilled at putting the best possible "spin" on their career moves and accomplishments. This ability to "spin" in a charming and convincing manner can unfortunately lead to bad hires. Bad hires hurt everyone: the company, the team, the customers and most of all the Hiring Manager.
No search firm can guarantee 100% perfection when it comes to evaluating every aspect of a candidate's career accomplishments. But, it is critical for a search firm to create and execute a strategy for challenging the candidate's stated achievements whenever possible. We pride ourselves on our ability to ask tough questions: the kind of questions that get past the spin factor and reveal the person behind the mask.
This is accomplished by leveraging a proven interview technique that probes deeply into a candidate's approach to marketing challenges. This technique leverages our knowledge and expertise in the marketing area with our ability to dissect actual case study examples that we ask each finalist candidate to present and defend.
Once this process is completed, we quantify the results for our client in the form of a "scorecard" which rates a candidate's level of competency in specific skill areas. We then combine these scorecards into a collective scoring chart so that the hiring team can contrast and compare the finalist candidates to one another.
Resonance Assessment