What Steve Jobs Did Best!–Insights to Shift Your Game in 2013
By Patrick Meyer
Business 3.0 Expert
Visionary. Innovator. Obsessive CEO? You have heard it all about the Apple leader. Yet there is one often overlooked dynamic that he had and it drove the Cupertino firm to a $500 billion market cap. And it is not a trendy or catchy term…but it could be a way to shift your game, your business, your career: "Disrupt"
The Isaacson book was the Best Seller of the year as a Steve Jobs biography yet it lacked meaningful insights. This is what has always intrigued me about the CEO: insights for the future so we can learn and evolve thru him in our own way (reflected in my new book: "Steve Jobs & The World of Mobile"). When you look at the first Apple computer, the iMac, iPod, iPhone, iPad even Pixar Movie Studios, the iTunes or Apple stores…they are all massive game changers. They were disruptive solutions that re-invented the user experience AND ALSO disrupted the status quo in business models.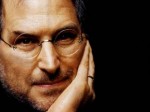 What he had the ability to do was look into the future (2-5 years out) and then weave the dynamic factors emerging, into disruptive solutions for the world. He re-invented the user experience (& brand experience) into one that was ownable and exploitable for Apple. For example: iTunes puts a music store in your hand. iPhone gives you an amazing music/camera/map/video device that happened to be a phone. iPad is an on-the-go device to explore and create in your world. The Apple Store is an empowering and fun oasis nearby. And each of these is massively profitable (while obsoleting dozens of categories and companies!)
In your career, business, or whatever you do, you can "shift your game" to new level if you leverage my Steve Jobs based "5 Disrupt Drivers for 2013."
iScout: Peek over the horizon at what is coming, the factors of importance that you can align with. You don't have to get it totally right; you just have to have them factored into your business (or career) direction. Think: digital, mobile, social or emerging markets or millennials or one of the many dynamics breaking around you.
iWow: Yes, Jobs created Wow! user experiences in the Apple products. So what is your Wow UX (user experience) in what you do? People want to be surprised, delighted again and again! Take your Brand or product/service and re-invent it. Innovation and news value is the way! (& this includes your personal UX).
iBiz: Not as flashy yet so important, you need to re-invent your business model.  How do you deliver the Wow! from #2 in a faster, quicker, cheaper, more value added way and generate more profits! Mobile/social alone can catapult your business model and brand experience. Think about smartphones/tablets, mobile commerce, Facebook, the "cloud" or e-payments…the kind of enablers that give your future an advantage and momentum.
iWe: There is an emerging trend that evolves from DIY (do it yourself) to Do It Together! It also reflects the incredible advantage you can gain with partners and collaboration. Look for vertical expertise and capabilities that can be set-up quickly, in a flexible way, so you can deliver on any or all of these 5 Disrupt Drivers. Major advantages will result.
iSpeed: In the emerging 3.0 world, how quickly you move and respond (ie.  a proposal, prototype, pilot, launch, etc.) is critical. Think real-time, 4G, light speed! This is the world where a 48-hour weekend hack-a-thon is used by young innovators and start-ups to create new ideas…complete with a workable prototype. Get there faster and you will win.
Case example: in the more established business of in-store media, leader News America and tech platform partner, Thinaire, recently added RFID chips into their on-shelf product (for client Kraft) to create a dynamic tap-to-explore experience on smartphones. Rapidly done prototype to pilot (in weeks), amazing user experience for the shopper, plus data savvy insights quickly, created a totally disruptive business path for the partnered companies (aka emerging tech, new UX, collaboration, speed to market equals major advantage/business growth opportunity). See the in-store video: http://youtu.be/wD0gTeM4JqI
From Fortune 500 companies to start-ups, I have used these drivers and other insights to win in the marketplace. But you have to take action. Whether it is a hack-a-thon or a plane flight on your iPad…take the list of 5 and start your 2013 business or personal "disrupt" re-invention now!
---
Patrick Meyer is a business 3.0 expert and "The CEO Futurist" keynote speaker. He has been CEO, President, CMO, c-suite advisor, for Fortune 500 companies to emerging mobile/social start-ups. He is also author of innovative book of the year, "Steve Jobs & The World of Mobile." It is a 2-in-1 bonus book ("Apps: The Inside Scoop" is included) and is the first NFC smartphone enhanced book of its type. (Available in hard cover and e-book on Amazon.com, iTunes, BN.com) Patrick can be reached at 646-620-6618 or www.patrickmeyer.com