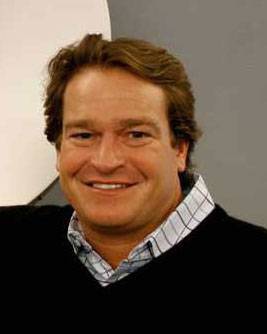 By Brad Nirenberg
President, RedPeg Marketing
Experiential marketing has been around for over a decade, but it is still one of the most confused disciplines in the marketing mix. When done correctly, experiential marketing is the positive, interactive experience between a brand and the consumer.  Too often confused with event marketing, experiential marketing gets relegated to 10 x 10 tents, giveaways and carnival games. In truth, experiential is a fast growing segment and one of the strongest, truly trackable methodologies a brand marketer has to work with.
Experiential is a unique way to integrate what is best about a brand with what is most meaningful and relevant to the best source of business.  And, experiential allows the all-important interaction that engages one with the other. It combines both rationale decision-making with emotional/aspirational desires and allows the consumer to have a multi-sensorial interaction with a brand, product or service in ways that are memorable and delivers a strong call to action.
Experiential marketing, as opposed to the single tactical tool of event marketing, is focused on turning brand strategy into action across the entire integrated marketing spectrum.  It utilizes an integration of tools that a consumer will actively engage in or participate with beyond the cursory glance. Experiential starts a relationship with the consumer through a spark and then carries it forward through continued engagement.
Experiential is Experience
The maintenance of brand integrity is increasingly dependent upon the careful creation of experiences at all operational and marketing touch points to consistently delight the most lucrative and high potential consumers and reinforce the brand at its best.
Simply stated, experiential marketing creates a stimulus for the consumer to learn about a brand, try a sample, purchase, and ultimately build brand loyalty. Experiential marketing reinforces a brand's truth to loyalists while moving first-time users to brand evangelists.  By building meaningful brand experiences, marketers can connect in far more sustainable and involving ways with their consumers.
Experiential Can Sell Solo to Build Big Numbers
Today's savvy marketer knows that strategies based on anything "mass" will have difficulty finding success.  As a matter of fact, delete that word from your vocabulary.  No more "mass media."  Forget "mass market segments." The beauty part of experiential marketing is that it can focus on individual interests, individual care, and individual selling.  In our vast interactive world, we marketers now have the luxury of "selling single," which can develop into a legion of brand lifers, and few other disciplines offer that customized one-on-one interaction like experiential, especially when utilizing buzz-generating technology and social media.
Experiential Lets You Know the Consumer
In today's overcrowded business world, we must develop a formula for understanding the value of the consumer.  Don't make this a project.  It must be a dedicated philosophy, one with an understanding that today's CRM is not your grandpa's CRM.  If your strategies are not based on consumer-centric models, your results will be subpar.  We must learn the consumer like never before because they are learning about our brands and services like never before.  And, nothing gives you a consumer snapshot like experiential marketing.
For many marketers, consumer data collection is difficult.  Outreach surveys are often discarded by people.  Consumer-generated interaction, such as registration cards and product complaints don't really offer an opportunity to truly get to know the consumer.  Experiential marketing is different.
First, let's understand that experiential marketing usually involves an enticing engagement, an intriguing interaction or an attention-getting touch point.  So, consumers are already attracted to, and willing to participate in the festivities.  Consumer interest in the engagement opens the door for in-depth data collection. Keep this in mind, data collection at all experiential activation must be mandatory.  Sounds challenging, but it's not if:
The desire to participate in the experience is compelling

The data capture is not overly personal

There's no license scan – many people do not want to do this because licenses have encoded info on the magnetic strip and they think their info can be stolen

It is clearly stated what the collected info is being used for

Consumers get something valuable for providing the information

Consumers trust that their info won't be used elsewhere (ex. spam)

Consumers = Brand Marketers
As part of Trendwatching.com's "10 Crucial Consumer Trends for 2010", the trusted trend spotting website notes, "the more people can get their hands on the right info, at home and on the go; the more they date and network and twitter and socialize online, the more likely they are to eventually meet up with friends and followers in the real world. Why? Because people actually enjoy interacting with other warm bodies, and will do so forever."  This encompasses everything experiential marketing is all about.  It utilizes the best of both worlds – technology-driven social media and personal interaction and engagement.
It is said that consumers are the new brand marketers. They want to be part of the conversation, they want to be part of the decisions, and they want to pick brands, products and services that they believe in. Purchase decisions are both 1) rationale and 2) emotional. Marketers also need to remember that they are also 3) personal. Experiential allows marketers to positively influence and cash in on that trifecta.
Brad Nierenberg is president of Alexandria, VA-based, RedPeg Marketing, an experiential marketing company specializing in providing consumers with a true brand experience through relationship-building interactions.  Clients include Anheuser-Busch, The Army National Guard, Aol, Del Monte, GEICO, 9Lives, Dial, Choice Hotels International, and Johnson & Johnson. Email: bradn@redpegmarketing.com PHN: 703.519.9000