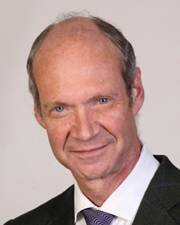 By Andrew Salzman, Principal with The Chasm Group

Why does it sometimes feel like we're raising an entire army of marketing robots who stare at Marketo, Eloqua, or Tableau screens all day when not pushing digital marketing and engagement campaigns that obviate the need for big idea thinking? Digital marketing is hardly the panacea that it's hyped to be, and marketing is not all science and no art!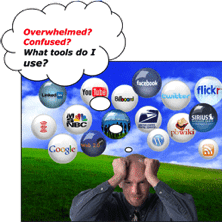 The problem as I see it started with the advent of the web browser in the 1990s when a new term came into vogue:  "Return On Marketing Investment" (ROMI). This was soon followed by the publication of two books, Return on Marketing Investment by Guy Powell (2002); and, Marketing ROI by James Lenskold (2003). As marketers grew weary trying to confront finance directors intent on solving the late 19th century John Wanamaker dilemma, "Half the money I spend on advertising is wasted; the trouble is I don't know which half.", they gravitated to online marketing buoyed by the promise of direct 1:1 correlations between marketing spend and revenue.
With the rise and growth of social media and eCommerce, the clamoring for digital "engagement" through clicks, likes, gamification, and other digital experiences has now ushered in what many see as a brave new era in marketing. Salesforce has proclaimed the "dawn of the digital marketer", and marketers once trained to think strategically in the service of big ideas have been rushing to hire data scientists when not glued to Marketo, Eloqua, Google Analytics, Tableau, and a host of other digital tools and metrics.
Marketing and ad agencies, once the progenitors of great ideas that can create emotional connections, blindly followed their ROMI-starved clients into this new age of "digital marketing"…abandoning their core strengths in great brand building ideas. Talent that once flocked to agencies has long gone elsewhere while agencies and marketers proclaim and struggle with "digital engagement". When marketers are not running their insipid feature & function-driven TV ads, or pushing annoying pop-ups, junk email barrages, and text print and video ads, they are decrying the customer-driven growth in demand for commercial skipping and ad blockers.
So what do the facts underpinning all this highly cherished ROMI data say about all this? A recent article in the Financial Times noted: "Every self respecting brand has outfitted itself with a Facebook page, YouTube channel and a Twitter hashtag". Yet the article goes on to note that ads generate 3 click throughs for every 10,000 "engaged" Twitter fans. And Facebook "fans" rarely return to company websites despite the many "accountable dollars" spent on paid social media.
Professor Byron Sharp's book, "How Brands Grow", empirically argues that "advertising works best when it doesn't try and persuade, but merely makes us remember the brand at the point of purchase." Interestingly enough, a recent US study stated that "the passive nature of TV turns out to be its hidden weapon: it facilitates a détente between viewer and advertiser."
Clearly this is an indictment of "engagement" that applies to the digital and traditional TV marketing world. 
The antidote appears to be an ability to connect with and touch people. In push-based marketing, one hopes to imprint brand memory at minimum, and on rare occasions when fueled by big ideas, create an emotional brand connection.  
In the B2B world, the value of emotional connections in brand building and revenue generation goes way beyond advertising…be it TV, print, radio, or digital engagement-based marketing. It goes in and beyond Marketing…manifesting itself in the care and feeding provided by great customer success teams, by human customer service and support (vs. supposedly cost effective yet horribly annoying computer telephony), by face-to-face events like Dreamforce, and by sustainability and humanitarian corporate efforts. When you form a connection with a company, be it B2B or B2C, that connection serves to either cement "owned customer" loyalty ("this is my brand") or engender curiosity amongst the marginal buyers (minimally brand name recognition). Emotional connections that create "engagement", something digital marketing currently struggles mightily to achieve, move the revenue needle.
It's merits mention that the leading legacy players in the B2B world have managed to "own customers" serving as an industry standard, and sidling customers with ongoing and unavoidable license, maintenance, and services costs that grow their revenue. However, this is quickly changing in the cloud-based world of XAAS where switching costs are usually much lower, and where emotional connections and relationships are critical to repeat purchase, renewals, upsells, and advocacy.  
Digital engagement is not the panacea it's made out to be if it portends the end of great branding and the end of human connections. At the end of the day, if there is a holy grail for marketing that accountably generates revenue in a most cost efficient manner imaginable, it is not digital marketing and engagement, social media, or for that matter, TV advertising. It is word of mouth and peer-to-peer recommendations…the stuff that derives from great B2B and B2C brand experiences and the stuff that both makes and keeps leading companies in a leadership position.
To all those marketing agencies that have succumbed exclusively to digital "engagement", and to all marketers who spend all their time measuring and direct correlating everything, I say "Hail to the value of Big Ideas", "Hail to creating rich emotional connections", and "Hail to the ART in the science of marketing". Perhaps best said by Martin Weigel at Nike's agency, Wieden & Kennedy, beware the "crack" of instant data…likes, shares, and impressions.
---
Andrew Salzman is a principal with the Chasm Group, a strategic market consultancy founded by Geoffrey Moore and devoted to helping companies transition disruptive technologies into material businesses. He can be reached at asalzman@chasmgroup.com or 415-812-1925.