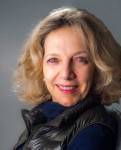 The Evolution of Research Fuels Customer Centric Marketing + Communications
By Gail Conn
Founder, PhiPower
More than ever, businesses are looking for new ways to become more customer centric.  But being customer centric isn't simply about knowing who your customer is and where they are.  It's about understanding your customer, empathizing with them, and keeping up with their changing needs and expectations.
The rate of change in today's fast moving business landscape is accelerating.  Consumers are adopting new technologies that are shifting their behavior, attitudes, and tastes every day in new and unpredictable ways.  Subsequently, as businesses evolve their marketing and communications to become industry leaders — as they strive to cultivate long-term profitable relationships with quality customers, they must embrace the reality that their research must also evolve.
Successfully engaging customers with relevant marketing and communications requires businesses to constantly gather new insights as consumers interact with brands, products, and services.  While most businesses invest in some level of market research every year, many execute the same or very similar research strategies and programs year over year.  This practice has lasting and systemic negative effects that can ripple throughout a company.  But it also produces more direct effects that can be very detrimental and costly to businesses in today's innovation hungry economy, including:
Hindering a business's ability to keep pace with the evolution of its customers, delivering a false sense of security and unwarranted confidence in potentially outdated assumptions
Limiting a business's "peripheral vision", increasing exposure to and impact of unseen and therefore unexpected changes
Forfeiting a business's leading edge understanding, ability to anticipate customer needs, and subsequent opportunities to innovate
Consumers want value and fresh experiences, and the increasing speed of their discovery and consumption requires that companies keep a finger on the pulse.  Big data, measurable reactions to marketing and communication, as well as direct feedback from social media interactivity all contribute to maintaining this pulse.  However, companies must be careful not to let themselves relax into thinking that this is the whole picture.  There is a significant gap between insights gathered from what consumers "volunteer", and the deeper, richer understanding obtained through scientific research approaches to questioning, analysis, and reporting.
In general, insights that consumers volunteer can be harvested from data obtained through largely automated processes and third party sources.  These processes and sources are also relatively low cost and yield a significant volume of data that can be sifted regularly (some in real time) with great efficiency.  However, the volume and efficiency can make it easy to rely too heavily on these insights.  Over time, this reliance can cultivate a risky perception that companies are working with a complete and reliable understanding of target consumers.
To maintain a more accurate, trustworthy, and insightful "pulse," companies must design and integrate market research programs that offset the liabilities of bias and limited scope of what is being volunteered.  Truly game-changing companies cultivate an awareness of their consumers that transcends where and what they are doing now.  By developing and conducting new kinds of research at shorter intervals throughout the year, companies are able to "tease out" powerful insights embedded in what consumers are NOT volunteering.
This more discerning and introspective research delivers deeper foundational understanding that helps anchor and prioritize insights that have been volunteered.  At the same time, it catalyzes and amplifies game-changing marketing and communication that delivers consistent value and relevant fresh experience to customers as they evolve.  Investing in a closer and more symbiotic relationship between marketing, communications, and research, is ultimately what makes a company's brand, products and or services more customer centric.
Gail Conn is the founder of PhiPower. She started the company 10 years ago, after a living through the dot.com bubble. PhiPower transforms tedious and boring surveys into engaging interactive experiences that vividly present organizations, content, products, and services.  Driven by a unique philosophy that balances scientific rigor with creative innovation, PhiPower produces superior quality data, richer insights, and clearer guidance.  As a full service firm, PhiPower delivers custom market research solutions that inspire confidence and inform game-changing business decisions. Gail can be reached at gail@phipower.com.