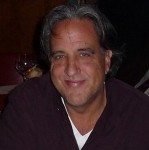 Saving The Whale, In A Manner Of Speaking
By Lysle C. Wickersham
President, Chief Creative Officer
BLEND
It's been quite a run. The digital revolution has transformed the advertising business in the last 15 years beyond anything we imagined. New channels in which to thrive creatively and new devices to engage consumers. This transformation has ushered in an era of significant consumer behavioral change. It's changed the way we socialize, the way we relate with brands, and has fundamentally changed the way the advertising industry thinks and creates. It's exciting, fast paced and technologically focused. Yet in some ways, this transformation came with a dangerous downside. One that lost sight of the intangibles of human nature and as a result, creativity has suffered. But things are looking up, maybe even coming full circle.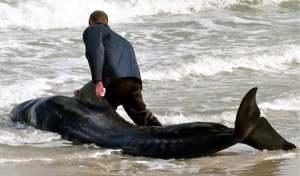 The digital explosion had everyone living only in the moment deeming a commitment to concept, creative finesse and long-term brand development a questioned use of time and money. It just wasn't part of the online equation. Creativity was dying. Branding didn't belong on the web. That job belonged to other channels, even as they were losing eyeballs. Everything had to be measurable in real time. The cost-per-click mentality tended to define digital marketing and thus became mired in analytics. It was a business of speed, not nurturing. Click now or fail. Variable ad serving delivers the ad version that generates the most clicks, often at the expense of creative excellence, tone, and manner. Mix and match creative. Brand consistency be damned. No time for craft here. Inexplicably, the intangible, emotional side of advertising had no place in digital. In a world where marketers struggle to demonstrate ROI for every dollar spent, the web offered metrics. Analytics to justify the spend. Proof. Safety. So, have we lost the art?
This is not a new problem, only exacerbated by technology. Bill Bernbach said it well: "I can put down on a page a picture of man crying, and it's just a picture of a man crying. Or I can put him down in such a way as to make you want to cry. The difference is artistry- the intangible thing that business distrusts." Advertising has always had a difficult time justifying the intangible benefits of emotional connections. What is the economic value of reaching a consumer emotionally? Of owning a place in their heart? Today it's "What is the value of a like"? I can tell you, it's nothing compared to the value of love. The trouble is, measuring emotional influence and its impact on purchase and loyalty is a long-term equation, not a good fit for the measure-now mentality. Branding takes time, and given a CMO's average tenure is 18 months, not something have a lot of. Clients, investors, and stockholders wanting results now all contribute to creativity's demise. The reality is, before you can have purchase you have to have preference. To have preference you need to be persuaded. Persuasion is an art, not a science. Let that sink in.
Fueling the fire, young creatives in the business are growing up in a multiscreen, wired world where wire frames are often done in the absence of a conceptual lead. Web designers then take over and we wonder where the art directors went? Writers filled in the blanks with basic design in place – a "headline goes here" approach. What is the overarching insight? What is the concept? Where is the refinement of an idea, the pushing of an execution to artistic perfection? I have always believed both brands and consumers deserve this.
In our world, concpeting is a verb and not historically part of digital's lexicon. Where did the power of the idea go? Who stopped demanding it? Who's teaching the new generation the art of the game? Where's the passion for crafting a perfect headline, really finessing the language? Or worrying about meticulous kerning, line spacing, readability, or fixing that dreaded widow? What happened to net impression? Lost was the honing of the work to the aesthetic standard of… well… art. And make no mistake, consumers know the difference. They cannot only can see it, they can feel it in the word and in the images. They know production values.
The key point here is that, while business has changed, human nature has not. This is the reality we lost sight of. We are emotional creatures first and foremost and the power of building emotional connections over time cannot be denied. If I can make you laugh, you will pay attention. If I can make you cry, you will remember me. If you think the brand is smart, then it will make you feel smart. People will never change. They wear brands like badges and they choose their badges emotionally. I don't care whether it's B2C or B2B, it's all the same. We are emotional creatures first. And we justify our emotions rationally.
With the staggering decline of print, newspaper, B2B trades, and the ability to completely avoid TV spots altogether, things are turning around. Craft is making a comeback and I believe the art of our business will rule again. It has to. Brands have no choice. The days of intrusive advertising are gone. It's about wanting to share what you love. For many brands today, the digital revolution has made the web their primary default channel for building awareness and building relationships. Yet brand building takes time – a conflict for the cost-per-click contingent. And often anathema to the young creative people who haven't approached their work with a long-term mentality and weren't taught a frequency-over-time approach for building brand perception.
Fueling the return to our roots is the acknowledgement of the growing ubiquity of technology. The shine is off the object and we've come to understand that technology is only a tool, not an idea. The digital world inherently wants to integrate other channels forcing conceptual alignment and creative consistency across all efforts. Today, the brand experience happens in more places of the consumers choosing leaving no channel beyond scrutiny. Consumers demand quality content and honest, transparent relationships. They demand content that respects their aesthetic sensibility and touches their heart as well as their mind. They want to fall in love and share that love. And achieving this is a labor of love.
Bringing a sense of craft to the typically hermetic world of digital advertising is on the rise and it does my soul good. We are coming full circle. These days, the creative team is back, albeit now of a broader skill set. Art directors, copywriters, web designers, technologists, social and mobile gurus now come together to jam big ideas. Certainly, the advancement of technology – CSS, HTML5, font selection, bandwidth, screen resolution, et al., have helped fuel the return to the craft of our trade. Still, ideas come first, technology and analytics second. To make this stick, agency leadership has to project these values and build a culture of integrated creativity where big ideas take the lead. Not channel or discipline. No silos in the agency. This is the way to get the most out of a client's spend and where real ROI happens. Clients can ill afford not to embrace emotionally, intellectually, and creatively connecting with their constituents. This is where long-term equity is built.
Relationships take time, click-throughs be damned. We are finding our way back to our core values and it feels good. Because advertising will always be an art supported by science, not the other way around.
Be inspired, the movement is back:
http://theinspirationroom.com/daily/2009/axion-banner-concerts-in-belgium/ http://www.bannerblog.com.au/2006/03/gti_banners.php
http://www.gatwickexpresstracks.co.uk/
http://www.youtube.com/watch?v=NSzEmhwbbSc
http://www.newyorkwritesitself.com/
---
Lysle leads BLEND, an integrated, full-service agency in NYC focused on solving client's problems though aligned solutions across traditional and digital channels. Previously, as Managing Director and Chief Creative Officer, Lysle built WHS (a part of Arnold Worldwide) into one of the nation's leading integrated agencies working with brands like Bose, Volkswagen, Fidelity, BC/BS. Ocean Spray, IBM, US Airways, and Steinway. His other agency experience includes Campbell Ewald, Ingalls Advertising/BBDO, Grey and Doremus. Lysle has run startups and has extensive experience in technology, venture capital/private equity and management consulting. Uniquely eclectic for a creative guy. He can be reached at lwickersham@theblendagency.com.