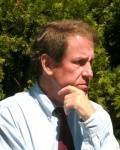 Mind Genomics is a true "game changer" in the world of target marketing.
By Barry Sideroff, President
Direct Ventures, Inc.
Mind Genomics® segmentation and micro-targeting, now offered by DVI, has been described by Malcolm Gladwell as "the next generation of predictive analytics". It is an empirically-based science that is applied to optimize marketing and sales outcomes and modify individual behavior when doing so can achieve beneficial results.
Created by Dr. Howard R. Moskowitz, who holds a Ph.D. in psychophysics from Harvard and is Chairman of iNovum, LLC, in collaboration with Professor Jerry (Yoram) Wind of the University of Pennsylvania's Wharton School, Mind Genomic cuts across traditional consumer and business segmentation methodologies by mapping the "algebra of the individual mind". When used with a proprietary mind-set typing tool called the ViewPoint IdentifierSM (VPI), marketers can immediately know what to say, and what not to say, to prospects and/or customers even if they cannot articulate it themselves.
Mind Genomics can be applied to both B2C and B2B markets. Mind Genomic specific marketing messages and sales stimuli can be deployed by both internal (call centers) and external (retail sales personnel, enterprise account representatives and third-party business partners) sales organizations and delivered via any medium, channel or tactic that can be digitally personalized, e.g., email, Internet and mobile apps, statements, and if still part of the mix, direct mail.
How Mind Genomics and the VPI work
First, we send an email invitation to a list of targets (one a client provides or we secure) to recruit individuals to participate in a 15-minute blind Mind Genomics online foundation study.
Working with a client's subject matter experts, we develop a 6×6 survey matrix made up of six (6) product / service specific attributes, e.g., price, features, benefits, etc., under which six (6) attribute specific marketing messages / sales stimuli statements are grouped.
The fielded online Mind Genomics study delivers the 6×6 survey matrix with mixed and matched marketing messages / sales stimuli statements randomly presented and then rated on appeal by study participants to determine which combination of statements best drives desired outcomes.
Once the required number of foundation surveys are completed, Mind Genomics analysis discerns and defines distinct "mind-set" cohort groups along with very specific marketing messages and sales stimuli statements most relevant to each…

Using cluster analysis of modeled responses to the randomly presented marketing messages / sales stimuli statements, we first identify distinct mind-set cohort groups unique to a client's target market.
From there, positive (those to use) and negative (those not to use) marketing messages and sales stimuli statements most relevant to each cohort are identified and a VPISM mind-set typing-tool is created so that individuals can be assigned to specific cohort groups on a going forward basis.

When deployed, the VPI presents a simple set of 4-6 statements to prospects and customers online, on the phone or face-to-face; the unique pattern of responses, generally taking under one minute to complete, instantly assigns each individual to a specific, pre-defined cohort group.
Once an individual is typed and assigned, positive marketing messages and sales stimuli can be delivered and negative marketing messages and sales stimuli can be avoided, in real time and on an ongoing basis, to each individual based upon the group in which s/he belongs.
When Mind Genomics and the VPI are utilized, improvements in marketing and sales effectiveness (number of sales) and efficiency (cost per unit of sale) have been outstanding!
Here are a few examples
In a program designed to minimize < 30-day hospital re-admissions, non-typed patients receiving generic counseling at discharge and once home are re-admitted at a rate 4X higher than VPI typed patients receiving Mind Genomics specific counseling (25.5% vs. 5.9%).
In university recruitment outreach programs, prospective students who are Mind Genomics typed and recruited using the VPI matriculate at a rate 35% higher (18.5% vs. 13.7%) than prospective students who are not.
Fortune 500 enterprises are now exploring Mind Genomics applications
A major health care insurance company – to be applied in call centers and to other digitally personalizable media, channels and tactics to optimize member acquisitions and retention.
A major retail pharmacy and pharmacy benefits management company – to increase patient medicinal adherence and participation in client company-sponsored employee health and wellness programs.
A major pharmaceutical and behavior sciences company – to optimize their proprietary patient care solutions, e.g., corporate weight loss and hospital patient care management programs.
A major multinational financial services corporation – to modify merchant behavior to increase charge card acceptance.
A major multinational IT corporation – to optimize inside tele-web sales of cloud, analytic, mobile and social computing solutions.
---
Barry Sideroff is an omni-channel demand / sales generation innovator with extensive global experience. He started his career on the client side in financial services, made the jump to the agency side when given the opportunity to establish Clarion Direct, a direct response and sales promotion unit of DMB&B, now part of Publicis Groupe, later rising in the agency world to Executive Vice President, Worldwide Managing Director at Wunderman. He is currently president of Direct Ventures, Inc. (DVI), which he founded in 2003. DVI is an exclusive enterprise channel marketing partner of Dr. Moskowitz and the inspiration behind Direct 2.0SM, a new paradigm in omni-channel direct and digital marketing.  As more and more enterprises embrace Mind Genomics, we may very well be witnessing a true "game change" in the world of target marketing. To find out how Mind Genomics and the VPI can help optimize sales, contact me at bsideroff@directventuresinc.com or 914-967-1329.   Or go to www.direct2-0.com
Direct 2.0 is a service mark of DVI.  Mind Genomics is a registered trademark and the ViewPoint Identifier and the VPI are service marks of iNovum, LLC. All rights reserved.