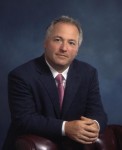 It's Time for Predictive Automation
By Charlie Tarzian, Founder
The Big Willow, LLC
Over the past 6 – 8 months I have sat in on quite a few meetings with client teams responsible for their company's lead generation and marketing automation.   I have been doing this in the context of presenting some pretty compelling, maybe even exciting data that is helping to evolve how these companies might take that data and create a new framework for their marketing efforts and integration with sales enablement.
The data, for the most part, is collected in real and near real time; it is aggregated, sorted, analyzed and scored.  Much of the data, from a variety of marketing channel sources like ad serving, website log files, marketing automation systems, social sources, client databases, etc…, once rolled up and looked at together, tells an incredible story:  how many individuals from any particular company, regardless of location, are consuming content that suggest they researching ahead of moving in a new direction, trying to understand the implications of new technologies, infrastructure and strategies that would make them ideal candidates for my clients' products and services.
This may sound exciting because it truly is.  And I am not alone in seeing how this type of approach is igniting a lot of very constructive conversations inside of client organizations.   For example, I have had clients call what we are doing 'game changing' when they see data streams from different real time channels come together allowing for more informed decisions to be made.
Even the very largest of multinational companies are embracing the notion of being 'Always On' (more on this later).  There are many innovative players that are embracing the approach and bringing breathtaking changes to the marketplace.  Companies like Lattice Engines, 6Sense, EverString, Madison Logic, DemandBase and Bizo (to name a few) are all quickly becoming part of this emerging eco-system.
But there are aspects of this new and emerging science of marketing that have yet to be entirely thought through.  I would call it the glue that binds the insight and the action — moving these key insights and discoveries through a marketing organization seamlessly and efficiently.
That is why it is time for Predictive Automation.
We have predictive analytics and lead gen on the one side and marketing automation on the other.  But for the vast majority of marketing orgs out here — they barely touch each other — without a massive amount of manual intervention and customization.   What is required is a new layer in the tech stack that traffics the processed data to its ultimate destination — which may in fact be a tactical channel.  So, for example, if we know that 7 – 8 individuals have been involved in the consumption of a specific topic across the public internet, our own website and certain, contextually relevant publisher networks in the last 3 – 5 business days, we can take that knowledge and push it into the appropriate channels where we have seen or know people from that company have been seen.  Our own or 3rd party databases can be a source for influencer and decision maker emails.  The IP addresses associated with that company can be targeted in the right places with exactly the right messages — based on the topic and even the relationship (they may be current customers).  Alerts, emails, flags and even new or edited records can be created inside our CRM systems that inform the right people on what is going on and some of the things that may need to be done.  And on and on — the possibilities are endless.
Which brings us to 'Always On'.  To be 'Always On' a company must embrace all aspects of predictive analytics and lead gen and knit those into and across the marketing eco-system and fulfill the promise of what Regis McKenna articulated almost 20 years ago in his seminal book, Real Time Marketing.
Companies that wish to pursue an 'Always On' philosophy will need to focus on things that will require substantial changes to both their strategy and their MarTech eco-system.  Predictive data will drive the vast majority of marketing messaging and will signal an end to the traditional command and control methods that have dominated for years.  This means that there will be a move away from so-called 'campaigns' and an embracing of dynamic messaging based on the current state of the relationship between a brand and an individual or a brand and a company.  Consumers will appreciate relevance more and take a harsher view of the noise that populates both their inbox and their screen.
A middleware layer that has yet to emerge, will need to be created — with a business rule engine that becomes the epi-center for decision making in the 'Always On' organization.  Finally, CIO/CTO's will report to CMO's who have as much experience and knowledge in predictive analytics as they do in 'brand stewardship' — which will finally stabilize and fortify what has been a very tenuous and misunderstood position in the C-Suite.
These are exciting times and there is so much to do – which means those marketers out here who embrace the change and recognize the change in pace and trajectory — will always have a place in the marketing universe.  Hold on to your seats and get ready for the next generation of change.
Welcome to the new world of Predictive Automation.
Charlie Tarzian is a recognized expert in marketing automation, data driven marketing and big data discovery and analysis.  Beginning in 1994, Mr. Tarzian designed and developed the Dynamic Marketing Environment (DME) a realtime marketing operating system, currently deployed at one of the largest global technology companies in the world.  From 1996 through 1999, Mr. Tarzian was President of Blau Marketing Technologies, the technology subsidiary of Barry Blau and Partners, the largest independent direct marketing agency in the U.S. at that time. Later he became CEO of circle.com, a publicly traded company (CIRC). In 2001, circle.com was integrated into Euro RSCG, and Mr. Tarzian assumed the title of CEO of the New York region.  He has been leading teams on national and global engagements utilizing his expertise in the integration of technology, data and creativity with clients such as Merck, Pfizer, Bayer, Diageo, Nintendo, Coty, P&G, IBM, Intel, Symantec, Computer Associates, Volvo Cars, Lexmark, Campbell Soup Company, Barclay's Global Investors, Adobe and Charles Schwab, among others.  Charlie is currently the founder of The Big Willow, LLC a big data analysis and automation company that makes big marketing, advertising and sales data beautiful and actionable.  He can be reached at charlie.tarzian@gmail.com.