Talent Wars 2.0 – Lessons from the Front
Journal Entry #1302 –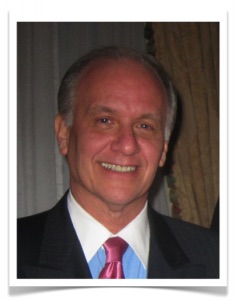 If
YOU

don't think this job is important …Why should I?

By Dennis Troyanos

Today I spoke to a senior level candidate who related a disturbing story to me.

This person was recruited by a very fine search firm for a Director level position within a well-known public company.

After a number of well-reasoned refusals to be part of the candidate slate, the search firm finally convinced this talented individual to throw her hat into the ring and interview for the position.

What finally swayed this candidates thinking and convinced her to invest time and energy in pursuit of this opportunity was the search firm's representation that the position was considered a "critical hire". Further it was positioned as "the highest priority of the CEO" to get this position filled with the one best candidate in the market.

Based on the search firms assessment and strong persuasive skills, the formerly uninterested candidate dove in and flew 2000 mile to interview with the company CEO who according to the search firm, was "blown away with her credentials and anxious to meet her".

Upon her arrival at the appointed hour, she was asked to have a seat in the reception area and wait for the CEO who was "just finishing up a meeting" and would be with her shortly.

A full 45 minutes later a very pleasant administrative secretary came to the reception area to tell her that the CEO was running a bit late and that it should not be much longer.

Mildly frustrated but undaunted, the candidate waited a few more minutes and then was indeed ushered into the impressive office of the CEO who was ON THE PHONE… having a very animated and somewhat colorful conversation! Acknowledging her arrival, he motioned to her to have a seat. Clearly the phone call was not over and she just needed to cool her heals until it was.

Eventually, the call came to an end and a very rushed greeting took place. The CEO's opening statement was  "The search firm tells me you are terrific … I briefly reviewed your resume … so why do you believe you right for our firm"?

Understandably thrown for a loop, the candidate presented her credentials in a manner that was both enthusiastic and businesslike. However, it quickly became clear that the CEO had not reviewed her resume (even briefly ) or the summary that the search firm had provided.

After a twenty-minute interview for this so-called "critical position" the CEO informed this individual that he was "happy to have met with her" and that the next step was to meet with personnel!

Personnel turned out to be a junior person who had no real understanding of the position and was obviously a rookie when it came to interviewing. After a brief exchange it became painfully obvious to both the candidate and the personnel clerk that this meeting was a waste of time.

At that point, it was off to meet with the head of Strategic Business Initiatives who was clearly very busy and somewhat preoccupied. His first question…"Help me out here …so what position are you interviewing for?

Her answer was the right one … "Frankly, the fact is that I am not interviewing for a position here anymore, … but thank you so much for asking"!

When in shock he asked her why,  she respectfully said … "if the senior management of this company does not think this position is important, why should I"?

With that she shook his hand, politely excused herself and called a cab from her cell phone to take her back to the airport to catch an early flight home.

What makes this narrative so sad is that this kind of behavior happens far too often. And when it does, the consequences are serious. Not only does it cost the firm the opportunity to attract great talent, it potentially creates negative PR for the corporate "brand".

In my opinion a CEO has essentially ONE JOB that is more important than any other responsibility that he or she has. Namely, to be a good will ambassador for the corporate brand. That said, the second most important job is to do whatever it takes to attract great talent. In this case, he failed miserably at both obligations.

No doubt, if this behavior persists, over time shareholders will ultimately suffer because the company will not be able to attract and retain the kind of professionals that enable the firm to sustain a long-term competitive advantage.