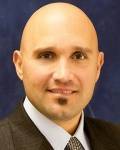 How do you optimize email when swamped in Big Data?
By Marco Marini
Founder, ClickMail
Data is driving a revolution in marketing, and email must keep up. As the volume of Big Data continues to grow exponentially, email marketers need ways to harness, tap into and utilize that data for ever better and targeted messaging than ever before. Why? Because email is the make-or-break piece of your marketing machine.
Despite the plethora and popularity of social networking platforms, email marketing remains the best generator of ROI among all digital marketing channels. In addition to its place as ROI king, email is the workhorse of the cross-channel marketing landscape. Frankly, we'd be working a lot harder to engage and sell without email as one of our tools.
Yet–as always–email marketing is about quality over quantity…perhaps now more than ever as growing volumes of data make possible personalized experiences and permanently change consumer expectations. Data is making relevance easier to achieve and raising the bar even higher. You might say the evolution of data leads to a revolution in marketing. More data means more targeted marketing means higher consumer expectations about the kinds of experiences they expect brands to deliver. To keep pace, email must continue to improve, getter ever more personalized, targeted and timely.
However, the kind of optimization that enables personalized and timely messaging to consumers requires being able to use the data that informs the email. And here's where marketers often run into challenges.
The two biggest challenges to optimized email
Challenges to email, the most ubiquitous of the digital marketing channels? Yes, folks, challenges…challenges that must be overcome. Just because we have all this data doesn't necessarily we can use it. The two biggest challenges to optimized email today are:
A wealth of data
A lack of tools
Now, you might think a wealth of data is a boon to better email marketing, not a barrier. But there is such a thing as too much data. Big Data only gets bigger, or at least that's how it seems when I check my inbox every day and see more and more articles, blog posts, newsletters and infographics about Big Data. And the amount of data continues to grow (and sometimes overwhelm) because every day more data is collected across the board. Even within the world of email alone, a seemingly unwieldy amount of data can result from every single send. As we say at ClickMail, every send + every action/inaction + every subscriber = a lot of ever-increasing data. And the bigger the lists you're sending too, the faster your data grows.
So here's what happens: The data is there, but it's not necessarily usable for making email better. Marketers need a way to access, analyze and act upon the growing volume of data. They need processes and analytics. After all, what good is data if you can't learn from it and act on it?
Making data manageable
To make data manageable, email marketers first need to know what data is needed so they only collect and analyze that. That's the first step in the process: Determining ahead of time what you need to know, then limiting your analysis to those data points. (Note: If later you realize you need to know more, you can easily start tracking additional data. But start small.)
Next is having a good email analysis tool in place. Many marketers cite limited tools and technology as barriers to doing the kind of in-depth analysis they need to do quickly. That's due in part to what's possible with most email service provider (ESP) platforms: ESPs tend to offer only basic email reporting, and most ESPs only offer flat file databases when a relational database is required to do advanced segmentation and targeting.
While every email service provider offers some kind of an email reporting tool that's built into their platform, not every email service provider provides a tool that offers the kind of fast and in-depth email analysis you might need.
The best email analysis tool is the one that gives you actionable insight in an instant, and that can only come from seeing data visually. Studies show we humans process visual information 60,000 times faster than we do textual information. That's why at ClickMail, we recommend a visual email analysis tool over any other.
For example, a visual analytics tool like Tableau Software makes it possible for you to do your analysis in minutes rather than days because not only can you see at a glance what happened (or didn't), you can quickly make on-the-fly comparisons of just about any kind and easily recognize new segments and opportunities.
The key word here is quickly. Any kind of email analysis can be done if you've got all the time in the world and a knack for spreadsheets. But when you need to know and adapt on the fly, or get a report to upper management in a hurry, you don't have days for spreadsheets.
At a time when Big Data is the new normal and that data is needed to continually optimize emails and engage consumers, email marketers must not only dig deeper into their analytics, but also dig deeper faster. The only effective way to optimize email given the onslaught of data is to have the processes and tools in place for doing in-depth email analysis fast, then implement your insights and continuously analyze and improve.
---
Marco Marini has been at the forefront of email marketing since its inception as a channel. He founded ClickMail in 2000 and through his experience on both sides of the email marketing table–client and agency–Marco has developed significant expertise in using email to its full potential to generate substantial return on investment for marketers, management and investors. As an email technology firm, ClickMail sells and optimizes enterprise ESPs. In 2013, ClickMail developed eMVision, a visual email analysis tool built upon Tableau Software.  Marco can be reached at 650-653-8055 or sales@clickmail.com.