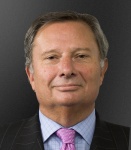 Hiring an Ad Agency
By Avi Dan
President, Avidan Strategies, LLC
You hire consultants for one of two reasons: expertise that you don't have or because you don't have the time to manage the project yourself.
This is pretty much why Advertisers hire an agency search consultant. Selecting a new agency is one of the most important decisions a client faces during his career. Of late, however, the worthiness and caliber of agency search consultants has been questioned by the trade press and in blogs. So many of these professional nuptials sour more quickly than Lindsay Lohan abuses her parole period. It is now widely assumed that the agency search process is in itself faulty, and that agency search consultants keep repeating the same approach to agency searches and expecting different results. As a recent arrival to the field of agency search consultants, after participating in what I reckon are more than 250 agency searches, I believe that a reset is necessary. Some agency searches are unnecessary lengthy, lack insight, and too costly for both competing agencies and clients.
Truth be told, and Madison Avenue hype aside, most agencies are basically pretty much the same, whether they are holding company multi-nationals or local independents. Their tools and processes are not that different. You can't even differentiate them on price because they undercut each other to the point of parity. Yet, agencies are very good at exploiting miniscule, and mostly meaningless differences, into a perceived point of difference. It is not surprising, though, since accentuating small differences is exactly what agencies do for their clients on regular basis.
That is why agencies' new business meetings are packaged like shows, with pizzazz and repetitive "headlines", to overcome the lack of sustentative distinction. Most new agency searches fall into the trap of being influenced by the razzmatazz. But what really matters when selecting an agency, and more so than any other factor, is the talent that will work directly on the business. That's the 10 people or so, in middle-senior ranks that will be your immediate team, no matter how big or small the agency. Your success or failure is entirely dependant on these people. The agency selection decision often comes down to these people. A brilliant team in an uninspired agency will always produce better work than mediocre people in an exceptional agency. And that's where intrepid agency search consultants earn their keep: by investigating the proposed team in depth, reviewing their work beyond the superficial submission and looking at what they've done throughout their career, and in particular in the past 12-18 month, looking beyond the surface to the substance of their strategic thinking, ideas, and service.
Selecting the right team is important for another reason.
In every agency there are desired accounts that the best people want to work on — beer, soft drinks, athletic shoes, video games, the big award winners. Yet, most agencies are short-handed and under-resourced. A passionate team that advocates your case for adequate resources and management attention becomes indispensible.
The second most important factor for selecting an agency is their creative standards. This is a cultural issue – determining what kind of tolerance the agency has to preventing bad work from getting out the door, and whether it has the guts to resist bad compromises.
The third important thing is the agency's view of the future. Most agency searches are done through the perspective of a rearview mirror. An agency's past, its body of work or other clients, can shed light on it's behavior in the future, but it is important to explore the agency's vision of itself and where it plan to go. Where is it going to be in 5 years? What is its commitment and understanding of technology? its commitment to social media? to developing technology and apps, to mobile? It is telling to find out how many of the agency senior managers are on Facebook and Twitter, and if the agency itself has a Facebook page.
Of course, it is best to avoid the disruptiveness of reviews all together. Change the agency instead of changing agencies, if the people on your business lost their passion. Or even move the business without a review, to a favorite agency. Agency search reviews take time, can be costly and tax your resources. Rather than starting a search you can bring in a consultant as a situation area expert. And if you decide to proceed with a search implement cost control by following the following steps:
Set expectations. For your team to collaborate, get agreement on your needs and expectations before you start. Agree as to what kind of agency you want. Decide whether you need a firm that excels in image advertising, or perhaps you prefer a hard-sell, results-oriented retail agency. Decide if resources of a big agency are preferable to a creative hot shop. Make sure that your objectives are strategic and fit your culture.
Decide who are the deciders. Everybody on your team will want to participate in the agency selection. Taking part in a search for a new agency is exciting and fun. However, giving equal weight to all opinions ignores the fact that different managers have different levels of experience, and sometimes, different expectations. Fewer people, and more senior people, make for a better selection committee.
Avoid a cast of thousands. Interviewing 20 agencies is a big waste of time (and yet it is done by most search consultants). If you have done your homework, your initial "long" list should be relatively short and focused, and will meet your objectives.
---
Avi Dan is the Founder and President of Avidan Strategies LLC, a marketing consulting firm that specializes in optimizing client-agency relationships. It conducts agency searches, remuneration, performance audits and helps procurement executives improve the efficiencies of marketing operations.  He can be reached at avi@avidanstrategies.com