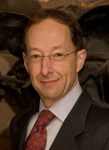 Give Customers a Reason to Choose You
By Larry Gorkin
Managing Director, Stonebridge Consulting Group
Apple recently made its first big mistake post Steve Jobs. In launching its new iPhone, Apple replaced rival Google's map application with its own inferior version. The change drove a huge negative consumer response. Instead of creating advantage versus Google, the move turned into a vulnerability and public relations disaster. Ouch!
Apple missed an elementary rule of business—you don't win by hurting your customers.
Leaders that want to create competitive advantage should focus on strategies that build customer value. Strategies intended to undermine a competitors' position should only be used when they can confidently build business. That's the lesson from Apple's recent experience in replacing Google Maps with its own inferior map application in the new iPhone 5.
The context for Apple's move is Google's increasing position as a major competitor. Google's Android operating system is the primary competitor to Apple in both smart phones and tablets. Apple's animosity towards Google has been building for some time, with Steve Jobs having vowed at one point to "destroy Android".
As it turns out, Apple's map app switch was a big mistake. Maps are a top application for smart phones and Apple's app is vastly inferior versus Google. Besides missing many key features, users complain that Apple's map provides fundamentally wrong information.
The response was immediately big, loud, and negative. Besides countless blog posts and tweets, the story became front page news at The New York Times and Wall Street Journal. The noise reached such a level that Apple CEO Tim Cook posted an online apology, acknowledging users' disappointment and vowing to improve the map application.
Of course, this episode is not world-ending for Apple. The iPhone 5 is already enormously successful. Over 5 million phones were sold in the first three days, with initial supplies depleted in many places. Apple's stock remains at an all time high.
Still, Apple lost more value than it created by keeping Google off its phone. First, the story distracted from the otherwise well received launch. News focused on the map issue versus the phone.  Second, the move undermined one of Apple's core values—the great user experience. Forcing users to compromise on a key capability reduced the iPhone's overall value far more than a single app. Apple would have been far better off keeping Google maps until it had a worthy alternative.
Not surprisingly, other companies have missed the big picture in their zeal to create competitive advantage. For example, Wal-Mart and Target both recently announced they would stop selling Amazon's Kindle. Both retailers view Amazon as a key competitor, so they don't want to support it by selling the popular and fast growing tablet.
While relatively benign, Wal-Mart and Target's decision misses the big picture. First, they won't hurt Amazon in any meaningful way; Kindles are readily available elsewhere. More importantly, it avoids the real issue both Wal-Mart and Target face—how to compete effectively with Amazon. To really win, both retailers must answer the value proposition that attracts many consumers to Amazon.
Still, companies can create competitive advantage independent of the customer. Many firms have used legal and regulatory strategies to their advantage. Others have used corporate muscle to displace competitors from distribution channels. But, these moves can be distracting and costly, and may miss the bigger drivers of customer preference. They need to be chosen carefully.
The bottom line is that a good competitive strategy can help drive results; a bad one may do nothing or even hurt. While there are many ways to compete, successful strategies should always have a customer focus as the ultimate arbiter of winners and losers.
To help do that, here are four points of focus to help create competitive advantage for your business.
1. Dig deep on customers' needs. What are the primary reasons for purchases in your category? What unmet needs or dissatisfaction remains? How can your business fill those needs?
2. Build on your strengths. Why do customers choose your brand versus competitors? How can you build on that customer affinity? What else do they want/need?
3. By-pass competitors. Why do customers choose your competitors? How can you neutralize or outflank that preference? What competitive weakness can you fill?
4. Look outside the box. What are important trends outside of your category/industry? What are the implications for your customers?   How can you take advantage of those trends?
Give customers a reason to choose you. That's the ultimate advantage.
Questions: Does your business have a clear competitive strategy? What is the source of your advantage? How sustainable is it? How can it be expanded?
---
Stonebridge Consulting Group helps companies develop winning strategies that accelerate growth.  Stonebridge serves industry leading companies in Technology, Financial Services, Health Care, and Consumer Goods/Services.
Larry Gorkin is Managing Director.  He has over 30 years experience helping companies drive growth and capture big opportunities.  Larry has held senior leadership positions at Procter & Gamble, GE, MCI, and McKinsey & Company.  He can be reached at 203-221-6400 or lgorkin@stonebridgeconsulting.com.