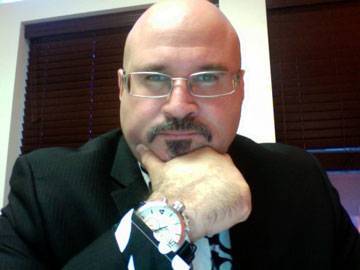 Dennis Troyanos: Today I'm joined by Ian Baer, Chief Strategy officer of Rauxa. Welcome to Game Changers Live.
Ian Baer: Thanks, Dennis, I appreciate it.
DT: I'm also joined by my partner Norman Sherman.
Norman Sherman: Good morning.
DT: We're going to start with a couple of basic questions, Ian, and we'll have a broad discussion about Rauxa and the future of advertising. What does the Rauxa brand stand for and how does it differentiate itself from the many competitors…integrated marketing agencies that are literally in this Tribeca neighborhood?
IB: Well, I think Rauxa has always stood for a very creative approach to accountable marketing. If you go back to the roots of Rauxa as a direct marketing agency, starting twelve years ago, the mission has never changed. We are here to make our clients successful by helping them acquire, engage, retain, and grow their customer base. I think we differentiate, more than anything, by an independent spirit that puts the client's success ahead of everything else, and that comes from our founder and permeates all the way through the agency.
NS: Dennis, you used the term integrated marketing agencies. Ian, is that a term that you still use today? If it's not, what do you use?
IB: We use it. For a while I was referring to integration as the i-word, because everyone seemed to have a different angle on it. In some cases it's even used to refer to the process of integrating multiple touch-points. When we say integrated marketing we really mean by any means necessary. One of the things that we strive to make happen here at Rauxa is the ability to go truly channel agnostic to help our clients reach accountable marketing goals. Integrated means that if we can do anything it takes to touch a customer and motivate them to buy them or stay or buy more or tell their friends or socialize a brand, we're going to do it.
NS: The holy grail for most marketing communications firms is to be able to tell a story that works hand-in-hand with each piece, regardless of what channel you're using. What is it that you do here that enables you to be successful at that?
IB: Integration has to happen systemically for an agency to do it right. I've been with a lot of agencies over the years; the approach to integration is all too often: "We want to get into digital, so let's start a digital division." "We want to get into direct, we'll start a direct division." Now everyone has a social media division. When it's a separate division, a couple of things happen that almost destroy your chances of success. The first is that because it's operating as a separate practice from the core of the organization, it doesn't permeate what's happening in the other areas of the company. Change doesn't occur; you simply have a bunch of freaky kids in the basement who're doing something different. Because you have the bunch of freaky kids in the basement, you don't get the best talent. Nobody wants to be in a two- or three- or four-person start-up division of an integrated agency that's decided this is the flavor of the month. You wind up attracting – hate to say this – second-rate talent. The top talent wants to work with the agencies that are innovating in that space. The only way you can keep innovating in all spaces is to fully integrate the practice, which means integrated practices, integrated creative, integrated account people, otherwise it doesn't work.
DT: You're the CSO for Rauxa. How would you describe your charter in this role? What do you do every day that makes your job not just unique and special, but exciting?
IB: I was fortunate enough to be able to create that charter because I originated the role at Rauxa. My vision was very much along the lines of what I was explaining: the ability to integrate all of it. That means we get to be the leaders of the ideation process. In a lot of ways, it's detective work. We are the owners of the insight-generation process, whether that's primary research, secondary research, the use of online listening and monitoring tools… most importantly, the ability to sort through that, synthesize it, and understand which insights are valuable. I can't stand when I see marketing presentations – whether it's a case study at a conference or work that an agency does – where you're just flooding the recipient with "Here's everything I know!" It's like a show-off contest, and this isn't Trivial Pursuit. About 5-10% of the information that we dig up in an average client assignment is actually useful and pertinent. What makes our strategy practice here solid is our ability to push aside the insights that aren't useful and focus on the ones that are going to make our clients money.
NS: That's really interesting. I understand the point that you're making about flooding people – particularly creative people – with a litany of things, and they can't deal with it. The challenge is to distill it down into that one nugget, that one piece of magic that can be the catalytic converter for the creative people.
IB: Absolutely. We try to bring everything down to what we call a manifesto.
NS: Is there anything that you can talk about which is not proprietary that might give us a good example of this in action?
IB: I don't know if you know Wellcare. They're a managed care organization that does business in thirteen US states. Their core mission has always been at the lowest end of the socio-economic ladder in the Medicare and Medicaid space for people who really cannot afford healthcare. They're provided a certain level of benefits by the government but they tend to be our most overlooked citizens. They're greatly in need of healthcare and they tend to be under-serviced. We got into it a bit with Wellcare. They were looking to reinvent the brand in addition to making all of their direct marketing work a lot harder. In this category, everyone's saying the same thing. Everyone's using the same imagery.
Wherever you're listening to this, if you're near a computer, Google Medicare. Look at some websites of companies that offer Medicare advantage plans, and let me know when you find one that does not include a picture of old people smiling with trees in the background. There's something about trees in the background that is supposed to indicate life and renewal. Everyone is using the same words and even the same visual language. Wellcare was following that route because that was considered the path to success, and we had to boil it down to "What's the one thing that makes you different?" For them, the one thing that makes them different is that whatever anybody else is offering in that marketplace, they're offering more. More tends to be a difficult sustainable advantage: anyone can always one-up you. They've got a twenty year dedication to looking at whatever anyone else is doing and saying "We're going to give them dentistry," when nobody else in the market is offering dentistry. They were the first Medicare plan to approve Viagra; they take into account the whole person. We made everything about the notion of being well cared for. Instead of it being their name, we made that a brand promise. When you are well cared for, here's what it means: it means we care for the whole person, et cetera.
DT: What kinds of clients does Rauxa work with, and how would you describe the ideal client profile: a client that ought to be working with Rauxa?
IB: We work with a really diverse set of clients, but it's clients who put accountable results at the top of their list that are going to find their way to us. They're the ones that we look for, because we're proud of our dedication to delivering results. We'll do it in very creative ways and we know that's where we'll be successful. If our mission is to make our clients heroes to their organizations, their shareholders, and even to their consumers, we want to find clients who value that approach to accountability and results. I think the ideal client is the one who lets us in as a business partner, not a marketing services firm. I was once asked [about that] very directly in a final pitch meeting. My response was that the way I'll know you value me as a business partner and not just as a marketing agency is the first time you invite me to a meeting that has nothing to do with marketing. I think that's the ideal client.
DT: Talk to us about the Rauxa culture, and what makes this organization unique and special for you and for the people that work here, naturally?
IB: Rauxa is a special place. The fact that we are an independent woman-owned agency is a big driver of culture here. We're not beholden to shareholders and hitting monthly numbers and the sorts of things that, unfortunately, do plague a lot of big agencies. It's a dirty little secret of the agency business that plenty of agencies have to recommend things to clients based on their own business objectives ahead of the client's. We're never asked to do that here. We work for a founder & CEO who instills in us this belief she has that "My clients are my heroes." Everyone here is expected to follow that through. The spirit of the place really is Jill Gwaltney's image as that sort of leader who always puts client success first. That's what gets rewarded here. If you're used to that big agency culture where things move a little more slowly and everything has to happen in due process, that's not Rauxa. Rauxa is more run and gun than that and you have to be a little entrepreneurial to succeed.
DT: So your DNA is very client-focused DNA, which is something that agencies talk a lot about. When we talk to their clients, we don't hear the same thing. If we were talking to one of your clients over lunch today and asked what the one greatest strength that Rauxa has, what would we hear?
IB: In a recent client meeting where we were awarded a significant piece of additional business from a client that we already had, their CMO said that Rauxa was chosen because they believed that of all their agency partners we were the ones who always put their business needs ahead of ours. That's right out of the client's mouth. If I can just give you a short anecdote, when I first started consulting with Rauxa last year, I was on the verge of accepting a position someplace else. I figured I'd pick up a few days of consulting work. They reached out to me because they needed some help with additional strategy for a client. They brought me to the client to present the strategy, which I told Rauxa would be a huge mistake because their clients would fall in love with me and want to hire me – which was a total joke – and look how things turned out. So I got down to this client – a major East Coast financial institution – and after the meeting I got to meet a few of the clients that I had just presented a social media strategy to. I was really taken aback by the care and the passion that they showed to create more opportunities for Rauxa within their organization. I was fascinated by that. I continued the consulting assignment over the next week and I got to meet another client – Rauxa's biggest client – Verizon. It was the same thing all over again: talking to these people who actually seemed to care about the agency's future and the agency's success. It had been so long since I'd seen that level of client love that I said "There's something really different about this place."
On creative employees
IB: A lot of agencies are figuratively or literally the guys down the hall. They do their own thing, they keep their own hours, they march to their own drummer, and that's fine. Creative folks are wired differently. They're much more an integrated part of the culture here. They get involved in strategy up front. You see them talking to a database strategist now and then because they actually want to know what sorts of insights are coming out of the data that might make their work smarter. Creative is a better integrated part of the work we do here, and we only hire creatives who care as much about the results as they do about the quality of the work. We are infused with creativity throughout because they sit in on more meetings and are more a part of the process.
DT: Many companies that we come across are very focused on analytics, segmentation, and data. Where does Rauxa fall in the spectrum of companies who focus on that?
IB: It's certainly a core competency of ours. We are in our twelfth year, and about eight years ago we were asked by our largest client to help them get smarter about database management. We brought on board a very senior guy who is still with us and leads our data strategy practice, Peter Powell. Peter has a brilliant gift for being at the top of the game technologically but also being able to translate it to marketers in a way that they can easily understand. He doesn't get lost in regression analysis and those sorts of things; those are the means and he tends to focus on the reason why and the end. It's a huge part of what we do. It's about a twenty person department here at Rauxa, so that's 15% of our staff. It's everything from modeling and segmentation, predictive tools, all the way through to very sophisticated analysis. One of the great things about having a client like Verizon is that they really keep us on our toes. Every single thing that we do at Rauxa has to attach at some point to the sale of a specific device, or the opening of a specific account, or the generation of a sales force lead. Because we are held to that level of accountability, we are constantly improving the sophistication of our analytics and tracking so that we can say: "The person who watched this video on YouTube bought that tablet a week later."
DT: I'm going to change the direction of the conversation a bit here, and talk about the agency business and the communications business in general. I'm sitting in front of two agency veterans. When I met you guys twenty years ago, you weren't veterans, but now you're veterans all of a sudden. Tell us about the changing nature of the client-agency relationship, and I'm also going to ask my partner to pipe in on this as well, because he's got a unique perspective that I've heard in a variety of meetings.
IB: Well, I think on both the client side and the agency side, the level of pressure is much greater than it's ever been. Pressure comes from a few places. The state of the economy: Just look at the average tenure of senior marketing people. It's a lot shorter than it used to be. They are really under the gun. If you sell cars, every weekend your job is in danger if you don't hit your numbers. The pressure on our clients is much greater than ever, and that in turn puts a lot more pressure on the agency. The state of the economy is one factor.
I think technology creates a whole different level of expectation and pressure as well. When I started in this business – and it pains me to remember this – there was this thing behind the reception desk that was under a dust cover. Someone said it was called a facsimile machine, but nobody really knew how to use it. If you had an out-of-town client, you would Fed-ex the copy to the client and at some point the next day the client would receive it and you might talk over the phone. Now, the expectation of 24-7 ability to take direction or turn on a dime is much greater. I know that pressure is on the clients as much as it is on our teams here. As a result, it's more tenuous and more easily fractured.
DT: Norm, how would you respond?
NS: I'm going to postulate something and see how you respond to it. Back in the day, agencies were really marketing partners for their clients. As time has gone on, for a variety of reasons – some of which you've hit on – agencies have tended to become much more vendors of execution and to commoditize what it is that they do. Here at Rauxa, everything you do is accountable; you can really tie into what it is that the clients are being held responsible for. Do you find that taking an approach like that helps you build client relationships, build tenure and stickiness with your business, and gets you out of a vendor role?
IB: We had a recent conversation with someone at an existing client that we don't work with. This individual has his own agency relationship, which I can appreciate that he's very protective of. While all the other people in his organization have given us lots of work, he's never given us any. He sat down with us recently and he said: "I was looking over at the reports you're doing for this division, and as much as I would like to debunk what you guys are doing, the data is so undeniable. I feel like I have to start working with you." I think that approach to accountability and objectivity, in the end, makes us a more valuable partner. It results in superior client retention. I've been in a lot of places that have a tough time holding on to clients. I think our commitment to accountability is a huge reason that clients stick around with Rauxa.
NS: Do you have an opportunity to leverage that accountability into compensation structures?
IB: Sometimes. We do have performance-based agreements with a handful of clients. More and more, it's something that clients like to talk about but, in the end, they'd rather just get the lowest hourly rate that they can from us. We try to be very flexible. If a lower commitment and more betting on the come is necessary, we're open to that and we engage in it, but very often, especially with procurement departments, they just want to know that they're getting a fair value.
DT: We all have children. Ian, I know that you have more children than both Norm and I put together.
IB: I have five children.
DT: Right. If your kids are anything like our kids, I've noticed that they distrust marketing and advertising. Tell us what your view is of this generation and the challenges of this generation: Messaging to them, communicating to them, and how that code is going to be cracked in this upcoming era.
IB: I have a philosophical opposition to lying, but beyond moralizing, it's a pain to lie. You always have to remember what you told this one and that one. The same rules apply in marketing: It's much easier to tell the truth. There's much more pressure than ever to tell the truth because 80% of the time if somebody gets interested in what we have to say on behalf of the client, they're going to go check it out with a jury of their peers online anyway. If they dig up something about us through a consumer experience that belies the promise we just made, the whole case unravels. We talk to our clients about what we call the "Four Be's" of having a successful campaign. The last "Be" is to "Be True." Always tell the truth and when we say the truth we mean a defensible truth: if I go to other consumers, it's not going to get undone. Only 9% of consumers believe what brands post to Facebook. 6% of consumers believe what brands post to Twitter. 31% of consumers believe total strangers. That's where brands rank in terms of trust. Think about the last ten total strangers you've met: they're five or six times more trustworthy! We would much rather deal in truth and authenticity and collaborate with consumers to move our client's messages, rather than just shout them. We don't believe in that.
DT: Earlier this morning Norm and I were at a series of meetings where the chief element of the discussion was the unique assets of agencies. It all came down to one word, and that was talent. I'd like to talk about the key traits that you look for in a Rauxa team member, employee, or colleague.
IB: Talent's the one thing that can never be commoditized. You can match a process, you can match a product, but the individual that we put in front of you – who's responsible for managing your account, or creative messaging – is not replicable. From a Rauxa standpoint, not everyone's right for this place and this place isn't right for everyone. We do expect more from people in terms of doing whatever it takes. There's relentlessness to the personality of a Rauxan that is very different. If there is a trait that makes you a real Rauxan – and it's been proven out, we use a tool called a predictive index to figure out the best way to work with a person – and that consistently predicts whether you will succeed at Rauxa or not. Rauxans have to be over-the-top proficient communicators. I think it's because of the openness of our culture, and that can-do attitude. Some of it is what we project not only to our clients but to each other. This is the most positive, optimistic work environment I've ever been in. That comes from the top of the organization and filters all the way down.
NS: You've had management positions in the past at a variety of agencies. You've hired people. Some have been successful and some haven't. You've liked working with some of them. Would you say that all of the people that you've worked with successfully in the past could come here and work with you successfully again? Is it a reflection of you and what goes on between you and somebody that you work with, or is it the environment that really drives the success?
IB: The vast majority of people that I've partnered with successfully could do it here, but not all. Some people in this business can get a little jaded. This constant optimistic "you can do it," attitude makes some people nauseous. I appreciate that; those people shouldn't work here. By and large, the values that I've always cherished: People who tell the truth, people who go out of their way to make sure that they know what they're doing, and people who passionately care… that's what it takes.
DT: What are the top three skill sets that you believe are essential for leadership in the agency business in general today that clients absolutely must have working on their business?
IB: If I have to pick three, the first would be: pay attention. The world is constantly changing under our feet. You've got to know what the media landscape looks like for almost any consumer that you have to go to market for. Second would be: keep your tool set broad and deep. The number of necessary touch-points has increased tenfold in the last few years. The third one is: don't box yourself in. Be a big thinker. Come up with a hundred more ideas than you need. Push yourself to unrealistic points in order to generate breakthrough solutions for clients. Clients always ask for things that have never been done before, and if you give them one of those, they'll say "Show us a case where you've done this before." I do think that constant focus on making yourself smarter so that you can ideate bigger is important.
DT: What will be the greatest area of focus for Rauxa going into 2012 and beyond? Give us a peek into the future.
IB: My greatest – or at least favorite – business quote comes from Wayne Gretzky, the greatest hockey player of all time. When they asked Gretzky what made him so much better than anyone who has ever played that sport – and he was arguably the most dominant professional athlete within his sport ever – he said "Everyone else is skating to where the puck is. I'm skating to where the puck is going to be."
DT: Ian thanks, this has been a great discussion.
---
Ian Baer is Chief Strategy Officer of Rauxa, a full service, privately owned & operated, insight driven, marketing agency that believes in all things measurable. Inspiration validated by science is the firm's driving philosophy. This plays out in a commitment to constantly innovating to help clients acquire, retain and grow customers in ways that reflect the ever evolving consumer landscape. Rauxa is proud to represent some of the world's most recognized brands like Verizon, JPMorgan Chase, Intuit, Farmers' Insurance and Sears. Ian can be reached at ibaer@rauxa.com or (212) 219-2490.