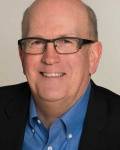 Norman Sherman (NS): Welcome to Game Changers Live. This is your host Norm Sherman. I'm here today with Kirk Stewart, CEO of KTStewart Corporate Communications. Kirk, how are you today?
Kirk Stewart (KS): I'm excellent, thanks.
NS: Good! You've had a long and impressive career in Public Relations from being the CEO of Manning, Selvage and Lee, which is now known as MSLGroup, to being VP of Corporate Communications at Nike,  most recently EVP at APCO, and now founding KTStewart. I'd be interested in your perspective on how the world of Public Relations has changed over the course of your career.
KS: I think obviously the biggest change by far has been the advent of digital and social communications. I think that's had a profound impact on the communications business in general and certainly Public Relations. A couple of things that that drives it, I think, is the speed in which information travels around the world; it's now instantaneous. There's no such thing anymore as a local story. Everything is immediately global. Everyone is a content creator now. Everyone who has a cell phone is a journalist and can create content and distribute that content in an absolute heartbeat.
And then the other part of it is the proliferation of channels and screens and the thirst for that content. And that is just a fundamentally different landscape than 15-20 years ago.
NS: I'm really interested in social media, because this has changed so much in the world of communications today and my sense is that there's really a battleground out there for who's going to own social media. The advertising agencies say they do, the digital agencies say they do it, public relations agencies say they do it. What's your perspective on if there's going to be a winner of this battle. Who is going to win it and why?
KS: Well first, there's a theory that maybe people in Public Relations have the best skill set to run and manage it. I think most of what we have done and what we do in our careers is tell stories and I think it's a story telling platform. But I guess the other part of it is – I'm less concerned about who owns it than I am about how it gets used and how effectively it gets applied and how integrated it becomes in communications campaigns. I think maybe there's a little bit of wasted time around this conversation of who should own it as opposed to figuring out the best way to integrate it into the overall communications campaign and that includes paid, shared, earned, owned – all forms of media.
NS: Let's switch a little bit to corporate communications which is really your historical specialty and the focus of KTStewart Corporate Communications. There have been obviously the digital trends affecting corporate communications. Are there trends in corporate communications that you see that maybe are a little bit different from those mega trends that we've seen in public relations in general?
KS: I don't know that these are all unique to public relations but three things come to mind. The first is  the whole area of convergence. As I mentioned earlier – the lines between paid, earned and owned are really blurred and I think that people who are practicing this profession now really have to understand the full range of communications because again the difference between what's paid, earned or owned are very very blurred and probably were forever.
I think the other big trend is integration – integration of all of the communications disciplines whether it's marketing, advertising, PR, digital, social – there's much more focus on having those disciplines integrated across the enterprise and I think people who do this now for a living have to be much more adept at being an integrator than they probably ever have been.
I think the other thing that's happened as a result of what's happened in the social space is corporations have become much more adept at being their own content creators and many large organizations have actually created their own news channels, for all intents and purposed literally bypassing traditional media, and going directly to whoever their audience is influenced by.
NS: Can you give me an example of that? That's really fascinating.
KS: Well GE is the one that comes to mind. GE has done an amazing job of creating literally their own news channel. You can go and get print content, video content, and specialized content depending on what area of the business you happen to be interested in. It's pretty sophisticated. The level of the production value is amazing and it's no different than clicking on CNN except you're getting GE specific content. They're not the only ones that have done it but they're known as the ones…
NS: Is it your sense that consumers are utilizing these resources?
KS: I think they do a pretty good job of tracking how it gets used plus they do a lot of things to drive traffic to the site; drive their customers and prospects to the site and I think they've found it to be a pretty good return on the investment.
NS: Interesting. I want to get back to the comment you made about integration. One of the things that I've noticed, and I don't know how broad scale it is at this point, has been seemingly a trend of corporate communications, which is Public Relations departments becoming part of the Marketing department. Is that something that you've noticed and if you have why do you think that's happening? And do you think that's a good thing that it's happening?
KS: Well I think that it happens for sure but I'm not sure it's necessarily a trend and I have a feeling that it is probably more common in consumer facing businesses where marketing tends to be viewed as a more important function to the company than corporate communications. I think it's a little bit about the conversation we were having earlier about who owns digital. – Where it reports to some degree isn't all that important. I think it goes back to how all these functions get integrated.
NS: Doesn't it facilitate integration if they're all coming together in one place?
KS: I think it can and it's probably one of the driving forces behind companies that decide to organize that way. I'll give you an example: When I was at Nike as the Chief Communications Officer I reported up through the COO and the CEO and brand communications and marketing communications were a completely separate function.  I got there at a time when Nike was facing all of its supply chain issues and reputational issues like that were almost of equal importance if not of more importance to selling more footwear and apparel. After I left they made the decision to put the functions together and public relations or corporate communications now report up through marketing – and that actually happened to be the way it was before I got to them. So they sort of went back to the future a little bit. And that seems to work better, from a Nike perspective, because it is such a marketing driven organization.  That organizational model probably makes more sense for them than it might for others.
NS: So as you think about some of these changes that are going on in the environment – how has this impacted the skill sets that are required for today's Chief Communications Officer? You sat in that seat – you deal with Chief Communications Officers  now  – what's changing for them; what kinds of challenges are they facing that they need to deal with that maybe they didn't deal with before?
KS: I think the basic skills have remained fairly constant. People who understand how business works and operates and how businesses make money. Certainly communication skills are still important, as important as they've ever been, and leadership skills are as important as they've ever been. I think there are a couple of things that are new and it goes back to some of the things we were talking about earlier. There's now much more emphasis being placed on people's integration and collaboration skills. Can they integrate across the enterprise? Can they collaborate across the enterprise to get something done or to get a communications campaign created, launched and executed. So I think that that's a much different role than what people had to do before.
I think the other thing is there's a much greater emphasis on having a global cue. As we all know the businesses we are in now are global businesses and like I said earlier there's no such thing as a local issue anymore or a local story. Everything is instantly global and these are particularly important to multi nationals. But the people who are in these jobs now have to have a much greater level of knowledge, cultural awareness, knowledge of what's going on in the world around them outside the country that they live in. And again that is something that wasn't nearly so important 10, 15, 20 years ago.
NS: You mentioned your time at Nike and I'm sure we could spend hours and hours – it's one of those incredible iconic brands – but you don't have the hours and I don't have the hours and our listeners don't have the hours. But what I'd love to get from you is a snippet of that wonderful story – a memorable experience from working at Nike that we'd love to hear about.
KS: Well as a sports fan, and literally everybody who works there is a sports fan or you wouldn't work there, it almost seemed like every day there was a memorable moment. I mean just so many amazing things happened over the 8 years that I was there. But I think the thing that I've come back and thought about a lot is right after 9/11 the company was trying to figure out – well, what do we do? How do we respond, what do we say? How do we engage? – how do we get our employees involved? What do we do? And I remember being in a meeting with Phil Knight, and there were probably 4 or 5 of us sitting around the table and he said – what if we ran across America? Typical Nike – someone comes up with an idea that's so huge that you can't even think about it and everyone sort of sat there and said OK!  Let's do that!
So literally in six weeks we organized a run across America from Beaverton, Oregon to Ground Zero.
NS: You must've been exhausted!
KS: I was! This was all done by employees running 3, 4, 5 mile segments individually or as groups with stops along the way and at these various stops along the way we had local events where we raised money for the Fallen Firefighter's Fund. It was literally one of the most amazing experiences I've ever been a part of.
NS: You must have felt great about it.
KS: I did and what that did for employees and employee morale. It was just literally one of those once in a lifetime kind of experiences and it's so indicative of what it's like at Nike. No idea is too big. No idea is too big to execute quickly. And it's always a company that despite some of the issues it's had with supply chain that are a decade or more old now, I think it feels like a company that always wants to do the right thing. This was exactly the right response for Nike at the time. It was just an amazing couple of months.
NS: It was brilliant.  So let's come back to the present day. After all you've done what is it that made you decide to start KTStewart?
KS: (laughing) Oh I don't know – I've asked myself that quite a few times over the last couple of months! You know, it's something I've always wanted to do. I thought about doing it when I left Nike but one of my kids was still in college and I didn't feel like I could take the risk at that point and time. So I've run an agency, I've worked on the corporate side and I figured this is the one thing I hadn't done – start my own firm and try to build something and I said this seems like a pretty good time to do it. I'm certainly not getting any younger. And if I was going to do it I needed to do it now. I launched the firm just a little over a month ago and it's been more than I would've ever expected. It's been an amazing experience. I actually told my wife over the weekend, I said I'm having more fun now than I've ever had in this business and I've been doing this a long time.
NS: Wow. So tell me about your vision for the firm because there are lots of firms out there and relationships will only take you so far and at some point you have to be differentiated. What is the face that you're showing the business community out there?
KS: You know I think in this business it's hard to differentiate for sure. I think at the end of the day you probably differentiate more around the people – and the skills and talents of those people than you do probably everything else. As you mentioned earlier because I've run an agency and because I've sat in the seat of Chief Communications Officer I think that's a pretty important perspective. I understand the pressures; I understand how a CCO has to function on a day to day basis. I know what's required to sell big ideas inside the company and I think that sensitivity is very important. I think given where the firm is now I've got the ability to actually work on this stuff.
NS: Isn't that great!
KS: It's just wonderful. Sometimes we get in places where you spend more time managing and dealing with politics than you deal with actually doing the work and I've always enjoyed doing the work. Being able to be actively engaged in doing the work is a real advantage for clients and potential clients. And I have been working in the corporate communications space longer than I'd like to remember and I'd sort of like to think that experience that I've had running an agency, running a function and the experience I've had working in a variety of different industries is of some value to clients and potential clients.
NS: So you've probably already answered the next question I was going to ask you but I'm going to ask it anyway. If you had in front of you right now a Chief Communications Officer who was considering hiring KTStewart and you had to get them to yes, what would you say the reason for hiring you would be.
KS: Yes, as we talked about it a little bit already – it's the experience, it's the been there done that, it's the understanding of corporate communications and understanding of the function and how it works inside the company. It's the experience I've had in doing that in multiple industries and one of the big advantages of working in an agency is you get a chance to work in a lot of different areas and learn a lot of different things over the course of the years. It's the track record, having sat in the seat and the experience.
NS: And they get you! Kirk this has been wonderful, I want to thank you. This has been Norm Sherman for Game Changers Live. I've been here with Kirk Stewart. Kirk, thank you so much for participating.
KS: Thank you, I've enjoyed it!
Kirk Stewart is Founder and  CEO of KTStewart Corporate Communications, a firm focused on enhancing value for organizations through integrated corporate communications campaigns and impactful storytelling.  He can be reached at kirk@ktstewart.com