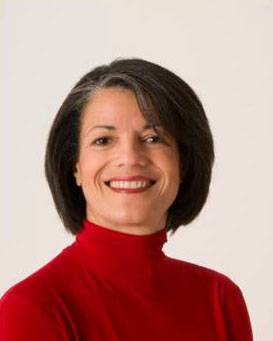 From "All Over the Map" to Constancy:  Building Consumer Confidence in Your Brand
By Beatriz Mallory
CEO and Chief Strategist for HispanAmérica CRM
In another life, I was a cartographer.  I adore maps.  I love the precision of using the mileage scale to set my expectations of arriving at a set destination. As a young girl I was the family navigator, getting to sit shotgun because of my ability to keep us on track on our cross-country drives.
I now happen to be married to a history buff that feels the need to stop at every historic marker on every road we travel. The near constant stops annoy a goal-oriented driver like me.  But lately I've come to appreciate scenic overlooks.  While he studies the weather-worn markers, and I can marvel at vistas that bring to life the squiggles and dots on the page (GPS devices diminish the sense of adventure, and I get tired of arguing with them.)
We senior managers are supposed to impart "Clarity of Vision."  Well, as a business strategist and erstwhile futurist, pondering the panorama from high altitude I labor to see beyond the tangles of "Web __.0", light speed leapfrogging of technologies and the fog of marketplace uncertainties.  No matter how detailed the map a comforting contemplation of the long view is elusive right now, and – now the painful pun – for the foreseeable future. So that "Clarity Of Vision" thing may be more of a mirage.
The biggest predictive issue here is the aforementioned fog.  The U.S. Michigan Consumer Sentiment index of expectations six months from now, which projects the direction of consumer spending, dropped to 68.4 in February from an already low of 70.1 in January. We all feel adrift to some degree, and this fact won't change for some time.
Accordingly, we must place at the center of the strategic planning equation something less vague than "the consumer."  Our lodestone should be the behavioral volatility of our prospects and customers.  As evidenced in the downturns in consumer confidence indices and their accompanying survey data, consumers seek the certain, the reliable and the real.  So where do we come in, and how?
I argue for constancy.  And for the purpose of my argument, I choose the following definitions.
Steadfastness of mind when under duress
Steadfastness in purpose
Reliability
Fidelity
These are not just abstract concepts or mere copy points.  When deployed as true brand characteristics, they are Reasons-To-Believe that can backstop brand and/or product positioning.
When retrenching, many marketers tilt their business strategies toward the broader economic realities of marketplace, only secondarily placing consumer concerns at the forefront.  Our general insights tend toward the macro-sociological, our strategies move from product outward vs. from consumer inward and we move like herds onto the latest virtual platform before we've even figured out how to measure its performance. We measure the individual consumer's contribution (average order value, lifetime value), yet few of the quantitative markers for our ongoing contributions to their lives.
Millions of Americans are also retrenching, and often in ways we don't take into consideration. Their perceived sense of insecurity (jobs, decreased value of equity in homes, retirement funds, etc.) is justified.  For example, as of the end of January, 30 million Americans – 26% of our workforce – are underemployed, working reduced hours or part-time.[1]
We've glanced at behavioral volatility, yet we need to understand it.
Once linked and extrapolated to our larger prospect universes, the activity of our current customers on both sides of the blurred borderline between their virtual and real worlds can expose behaviors attendant to their uncertainty.  Consumers seek assurance by learning of the experiences of others (pervasive consumer reviews), lowering the financial risk of trial (comparing price points on screen and at shelf), building discipline into their purchasing (shopping lists, even online), and constantly looking to "do the right thing" to support the family.   And adding to our duress as we fight the encroachment of private label doppelgangers, we struggle to find rationale for staying with our brands.  Again, I see a role for constancy.  Why should they show fidelity to us if we don't recognize our opportunity to reward it?
There are object lessons in our recent past.  One of my favorites – Chevrolet's "Like a Rock" campaign.  It was released early in the down slope of the 1990's recession.  The positioning of the brand as a steadfast partner to the hard-working man appealed even during the run up of gas prices during the first Gulf War.  The campaign ran for a decade because the brand delivered on the promise.  Product and service quality, reliability, and consistent consumer experiences – in the day, Chevrolet was a model of constancy in uncertain times.[2]
Constancy reminds us to prioritize minding the store.  The best merchant creates both a corporate culture centered on human values, and a consumer promise of ongoing, honest-to-goodness value.  In mid-2009, L.L.Bean launched the concept of "Bean Values" – a mnemonic device and brand badge indicating items whose prices are remaining constant.  In their multiple channels, the positioning RTB's are brought to life with a symbolic garment tag indicating items whose prices haven't changed over a specific number of years.  Web and catalog copy reinforce L.L.Bean's steadfast commitment to value without sacrificing product quality or the customer experience. Given that a full 36% of the items in the spring catalog sport the "Bean Value" tag this isn't gimmickry. This is commitment.
And thus ends my argument, with the requisite list of recommendations to for building a bulwark for a jittery consumer marketplace.  I confess that I've not yet completed my roadmap, but I'll put forth a few ideas that experience has provided.
Consider different perspectives on profiling and segmentation.

Test creating segments measured by degree of economic concern.
Evolve from capturing consumer behavior separately in each of their worlds – online, mobile and real-world – to creating 360° "behaviorgraphic" profiles of your customer.

Be more pervasive, flexible and efficient in developing insights so strategies can keep up with fluctuations in consumer confidence.

Shorten the pipeline of strategy delivery by revving up the pumping velocity of consumer insights.  Maybe reduce reliance on large annual A&U studies among a broader consumer universe in favor of more temperature-taking among existing customers (online omnibus panels & newer-generation qualitative techniques.)
Reduce cells in direct response test cycles to expedite learning

Use efficient technological platforms, but keep the consumer-facing elements straightforward.
Don't underestimate the consumer's crap-detecting capabilities.  They can distinguish a veneer of honesty from the real thing.
I welcome your comments and especially your disagreements with these opinions.  But I think you'll agree we're all cartographers to some degree.  So as we map out new marketing strategies, let's lift our attention from the mileage scale to contemplate, too, those sturdy, steadfast historical markers.
Beatriz can be reached at Beatriz.mallory@hispanamerica.net or by telephone at 201-294-5590.
---
[1] Gallup poll released 2/23/10
[2] For more detail, see 1991-2000 Chevy History – The History Of Chevrolet, Part IX http://www.superchevy.com/features/sucp-0009-chevrolet-history-part-ix/