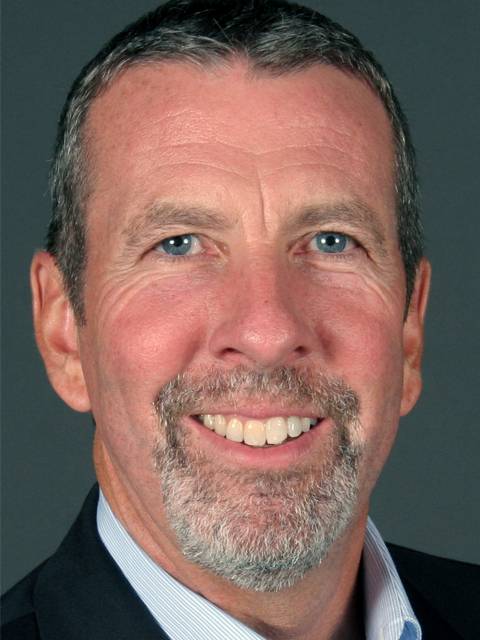 Employee Health and Performance: Time for the Chief Engagement Officer?
By Frank Hone, Chief Engagement Officer
Healthcentric Partners, Inc.
Over the past decade or so, corporations across America have become much more actively involved in the health of their employees.
It wasn't too many years ago when the employer's primary connection to health was simply the provision of insurance coverage. But as the cost of health plans saw double-digit increases in the late '90's and early '00s, things changed.
New money-savings strategies emerged, including cost shifting to employees, the narrowing of benefits in certain areas, and expanded use of disease management and wellness programs as a means of reducing medical expenses.
In time, premium increases diminished, but the interest in promoting better health accelerated. Now, we've seen clear evidence that corporate wellness has passed the tipping point.
Today, virtually all employers offer some type of wellness program to their populations, with the expectation that it will help reduce health risk, enhance the culture or improve productivity and performance.
Despite some ROI-related concerns, most companies are convinced of the positive impact of such programs and have identified an array of both tangible and intangible benefits and outcomes to rationalize the investment.
Employee Participation
For wellness programs to achieve these benefits and outcomes, people need to participate. And here's where we've seen some interesting challenges.
Towers Watson, in their 2013/2014 Staying@Work report, cites that 63% of surveyed employers said that a top priority is to improve employee engagement in health and productivity programs.
Companies and their vendor and health plan partners are doing what they can to help activate employees in their health and well-being improvement. Employees don't naturally gravitate to these offerings, so some amount of extra effort is needed to nudge them aboard.
This is often in the form of financial incentives. In fact, the use of incentives to drive participation is at an all-time high. The National Business Group on Health/Fidelity Investment survey found that 86% of employers provide financial incentives as an impetus to participate in their programs, and that the average payout was just over $500 per employee in 2013.
But the use of incentives doesn't necessarily produce health behavior change. Financial inducements can be helpful in getting people "through the door" to complete a transaction, such as a Health Risk Assessment or enrollment in health risk coaching, but many individuals just "check the box," collect their cash and miss out on the opportunity for self-improvement.
Engagement Strategy
This produces low levels of engagement and very few companies are fully addressing this area as a means to long-term and sustainable health behavior change.
On the health system side of the equation Patient Engagement has been touted as the "Blockbuster Drug of the 21st Century." But on the employer side, where there is a need for better and smarter consumer health engagement, solutions remain elusive.
Vendors, health plans and sponsors are putting forth good efforts to drive better consumer engagement. We've seen an array of smart developments, from mobile apps and social wellness to outcomes-based incentives and behavioral economics. Unfortunately, too many efforts are fragmented, nonaligned, and short-lived.
Companies obviously believe that there is real value and importance in this area, but the Engagement Gap is keeping them from achieving their full potential.
Our view is that there simply hasn't yet been enough commitment or budget to produce meaningful change.
Chief Engagement Officer
We believe that engagement for health and well-being improvement should be viewed as a means to an end. And while it may be good to have more of it, it also needs firm direction and clear intention. It needs strategic purpose at its core. It needs specialized expertise and dedicated resources.
Similar to a good marketing campaign, effective engagement needs to address rational and emotional barriers to change. Corporations need to articulate the consumer value proposition that will result from positive shifts in attitudes and actions, embrace the process of behavior change, disrupt inertia and promote and reinforce healthy habits.
Here's where the idea of a Chief Engagement Officer comes in, as the point person to provide leadership and oversight.
We see the essence of the role as incorporating three key components: business discipline, strategic process and consumer marketing. It would be oriented to developing approaches that help individuals through their own decision pathways relative to health behavior change.
We've outlined some key elements of the "job description" for the Chief Engagement Officer role. We see that it would encompass the following areas:
Strategic Intent. Health and well-being improvement requires a well-crafted strategic framework. It is essential to define the overarching approach to achieving specific, defined business objectives for health behavior change and have the authority to execute against these goals.
Behavioral Science. We know that individuals exhibit irrational behavior when it comes to lifestyle choices and health-related decisions. We need to understand and apply the knowledge of how people make choices, incorporating consumer insights and behavioral economics.
Segmentation and Tailoring. Individuals learn and respond to stimuli in different ways. We need to define relevant population segments at the macro level and more have personalized tailoring at the micro level, perhaps even looking at individual personality profiles.
Targeting and Delivery of Effective Messaging. Defining and conveying the right story to the right population is necessary to penetrate the market. The Chief Engagement Officer must lead the design, development and delivery of communications outreach that inspire and reinforce health behavior change.
Organizational Integration. This may be the most underrated area because gaps between silos are often unseen. This role needs to ensure that all related disciplines, vendors and business units are strategically and operationally aligned toward achieving the business objectives. Each entity needs to know their place and their responsibilities, particularly related to "hand-offs."
Measurement and Refinement. Program initiation must occur with the end goal in mind. We have to have expectations of what we intend to accomplish. Constant monitoring of metrics is needed, with the view to making midstream modifications when appropriate, and delivering accurate and meaningful data and regular updates to stakeholders.
Continuous Improvement. Too often we think of programs in one year time-spans, probably based on the mindset of the annual enrollment process. But we need to also be considering shorter "sprints" while planning for the long term, always seeking to apply lessons learned, share best practice and strive for improvements in design, process, delivery and outcomes.
We see these seven functions as optimal areas of responsibility for the Chief Engagement Officer role.
Another capability of the position is to be an integrator. There has to be smart balancing of strategies and tactics, with visibility into and across the organization. The ability to operate in a matrix structure and serve many internal stakeholders is also key.
The Time is Now
We are in a fast-evolving time in this uncertain economy, and many companies have held back on hiring.
It's time to make the investment in this role because this engagement strategy leadership role can be an important catalyst to better workplace performance, and therefore profits.
Smart companies will accept the challenge and should reap long-term benefits.
---
Frank Hone is Chief Engagement Officer at Healthcentric Partners, Inc., the first and only engagement strategy and marketing consultancy for employee health and well-being improvement. He previously served as Director of Sustainable Engagement at Healthways, following a career in consumer and healthcare advertising, including stops at Ogilvy Healthworld, Bates Healthworld, Rubin-Ehrenthal, Medicus Consumer/DMB&B, Ally & Gargano and Kelly, Nason. Frank can be reached 917 375-7716 and frank.hone@healthcentricpartners.com