Eleven Company Case Studies Prove ROI of LinkedIn
By Rob PetersenPresident, BarnRaisers  
If lead generation and conversion are important to your business, you should know LinkedIn has the highest rate of any social network – 3X higher than Facebook and Twitter. Did you also know that: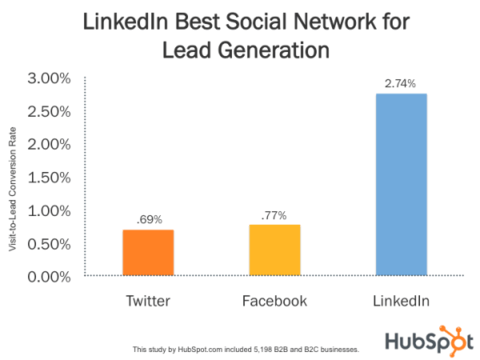 Does this create a marketplace for doing business that generates revenue with measurable results? See for yourself. Here are 11 company case studies that prove the ROI of LinkedIn.
If this was of value to you and you'd like to receive other updates, follow BarnRaisers on LinkedIn. If you'd like to know more about the ROI of social media, you can download our Complimentary eBook, 166 Case Studies Prove Social Media Marketing ROI at our website (www.BarnRaisersllc.com). Rob Petersen is President of BarnRaisers, a digital and social media solutions company that builds brands using the proven principles of relationship marketing and ROI. Rob was EVP/Chief Strategy Officer for Omnicom and has held leadership positions at FCB, Euro RSCG and Saatchi & Saatchi. He can be reached at rob@barnraisersllc.com or (203) 594-1701.