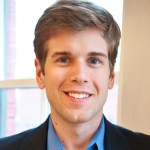 CEOs, Here's How to Market a Business on 'Only' $1 Million Per Year
By Zach Clayton,
CEO, Three Ships Media
In the first year of founding a digital marketing agency—Three Ships Media—my team conducted background interviews with 17 senior marketing executives at mid-market companies.  Our goal was to learn more about the challenges they faced in the incredibly fast-moving, complex digital world.
One well-known CMO remarked to us that each day, he felt like his CEO was either going to beat him with the "innovation stick" or the "ROI stick."  Only half-joking, he said, "I know I'll be whacked.  But I'm never sure from which direction."
Great marketing is tough under any circumstance.  However, rapid change as customers shift to a digitally influenced decision-making process is increasing pressure on senior marketers.  In particular, three mega-trends are adding to the potential for beatings: (1) Faster cycle times due to instant communication; (2) Convergence between IT and marketing, creating project management and product management risks; (3) Explosion of digital data, increasing C-level expectations for marketing for targeting and measuring ROI.
Marketers at the global enterprise level—those at companies such as General Mills or Procter & Gamble—seem to be taking these changes in stride.  Perhaps, it's because they have access to a totally different set of networks and tools.  Management consulting firms like McKinsey, advisory networks like CEB, massive data providers like Nielsen, and integrators like Accenture help them navigate the changing digital landscape.
So, does a VP of Marketing with a $1 million marketing budget, or even a $1 million digital marketing budget, stand a chance against these giants?  Yes!!
Digital marketing disproportionately benefits small (and mid-sized) players by robbing their larger competitors of an important economy of scale—brand-building.
If they are smart and nimble, smaller companies can slice and dice their target customer base in novel ways that simply weren't available in a mass media world.  Take a regional bank with 4% market share that cannot afford television advertising because it cannot spread the cost of broadcast television across a Bank of America-sized customer base.  In today's media environment, this regional bank can target any demographic, psychographic, or customer behavior it wants.  Instead of building a one-size-fits-all brand, it will use digital marketing to zero in on being "the best regional bank for doctors."  That's real power.
How does a senior marketer realize this opportunity?  It all starts with assessing the customer portfolio.  Spend the upfront time to clean your database, calculate a customer lifetime value, and even append 3rd party data to it.  When we did this with one healthcare company, we found that 8% of their customers drove more than 40% of their revenue and 80% of their profit.  After that exercise, marketing became simple—get more customers that look like that 8%!
You can undertake a digital transformation in just six months.  Here are several ideas to get started—all "doable" on a $1 million budget:
Identify your MVP customers and hyper-focus your marketing on acquiring more of them.  There are approximately 50 out-of-the-box and 25 business-specific analyses you should run to identify the most profitable customer segments that you serve.  Once you segment them, study their decision-making and purchase path to reshape your marketing around the goal of acquiring more customers like them.
Get serious about Marketing Analytics.  Customer decision-making is complex and it's tempting to increase precision while lowering accuracy.   You can triangulate on "truth" by overlaying customer email surveys atop web analytics data.  This sounds complicated, but it's really just asking customers 5 simple questions and then looking at how they interacted with your website along their purchase journey.  This exercise alone will change the way you allocate each dollar in your digital advertising budget.
Create a digital strategy roadmap for where you want to take the business over the next 3 years—assessing your team, your website, and your performance across all channels.  As Eisenhower said, the exercise of planning is more important than the plan.  This discipline will help you focus on the big opportunities.  For instance, almost every small and mid-sized company we encounter has a major opportunity to shift Pay-Per-Click advertising budget into Search Engine Optimization budget and generate a higher return on investment.
The opportunities to use digital marketing to accelerate business growth have never been greater—particularly in the mid-market.  We hope smart marketers will use the new channels, new tools, and new technology to advance growth. Said differently, we want marketers to seize the "Innovation stick" and the "ROI stick"—and start beating the competition.
---
Zach Clayton is CEO of Three Ships Media, a data-driven digital marketing agency that serves mid-market clients.  He is Chairman of New Media Campaigns, a web technology company that he founded in 2006.  Zach can be reached at zach@threeshipsmedia.com and @zsclayton.