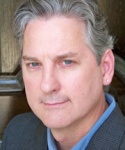 A Moveable Feast: Is the broadcast and/or narrowcasting of rich media to handheld devices the "television" of the 21st Century?
By David C. Hickman
Thought Leader, Idea Distillery
I'll give you the executive summary, with answer right at the top–Yes! Mobile is the "television" of the 21st Century, but, not simply for the obvious reasons.
Yes, the technology is similar–wireless media broadcast to consumers; Yes, some of the same players are still involved–media companies, ad agencies and super brands. However, the biggest similarity is perhaps the least discussed–cultural change. Mobile is going to affect society in ways not yet imagined, let alone understood; the type of mass cultural changes seen with the advent of television, (and later with computers and the internet.)
As Alan Moore stated in The Glittering Allure of the Mobile Society, "Television was the first mass media to physically and metaphorically replace the fireplace as the cultural hearth of the home." Mobile replaces the home itself, with people now living in online communities accessed from wherever they may be.
"A Moveable Feast" comes from Ernest Hemingway's memoir of the same name; a metaphor for the fond memories of people, places and times carried with you. Not only did the title seem applicable to today's portable entertainment and communication devices, but also to the opportunity they represent to marketers.
The Mobile Society
Society is more mobile than ever; due in part to the requirements of today's fast-paced lifestyle, coupled with wireless technologies that have made mobile phones and laptop computers ubiquitous. Now, a relatively recent invention, smart phones combine the functionality of both.
Over 82% of people in the U.S. (76 million) currently have mobile phones, with 5.3 billion worldwide. Approximately 28% of U.S. mobile subscribers now use smart phones (As of Q3 2010, according to the Nielsen's "Global Smartphone Report.") Many use their mobile phone as their primary telephone, lacking any traditional land line. Additionally, more consumers now access social media from smart phones than traditional computers.
Casting, Broad and Narrow
Digital or so-called "new media" uses both a broadcast and a narrowcast model.
Broadcasting is the distribution of audio and video content to the general public via radio or television (now via web.) Distribution to a very narrow audience, conversely called narrowcasting, was coined by computer scientist J. C. R. Licklider in 1967, based on the belief that mass audiences no longer existed. His phrase "a multiplicity of television networks aimed at serving the needs of smaller, specialized audiences" is an almost perfect description of modern online marketing.
Unlike when television was the dominant media; we no longer live exclusively in a media environment of passive consumption, but one of search and surf- a pull versus push economy. Once the exclusive domain of brands with nationally televised commercials- web, and now mobile, have not only opened access to smaller brands, but also made targeting consumers more specific.
Technology and Marketing (The QR Code)
Because the web and mobile require more of a pull strategy, as a result we are starting to see the adoption of 2D barcodes in marketing, such as QR (Quick Response) codes, a "new media" call-to-action in Japan since 2004.
Although initially developed for tracking inventory, QR codes are now used in applications aimed at mobile phone users (known as mobile tagging.) Users with a camera phone equipped with the correct reader application can scan the image to display text, contact information, or open a web page in the phone's browser.
According to a recent usage and interest study: 80% of respondents knew what QR codes were, 65% had seen a QR code, 49% (of those who had seen a QR) had scanned one, 70% said they were interested, and would likely scan one in the future. 72% of smart phone users would be likely to recall a brand featuring a QR code (41% somewhat likely; 31% very likely.)
Connecting with Consumers
Brand Marketing and advertising are continually evolving. However, one thing has not changed; you must make a real connection. To truly connect with consumers, brands must create relevant and entertaining information, communicating in the language and method preferred by the end-user.
Today's touch points are increasingly digital, requiring an understanding of social media, viral video and user experience. People are intensely social and want to experience and share entertainment experiences with friends; this opens the door to interact with them in online communities. Opportunities to connect with consumers are extending to mediums such as online games, TV and movies.
There are huge shifts going on in the distribution of rich media to Smart phones, Laptops, and even e-Readers. Rich media content is currently moving from a buy model to a rental model. Consumers get to hear or view what they want when they want. Local ownership via downloading, while not going away, is being slowly replaced by remote access rental via streaming, due in part to mobile. The internet accessed via handheld devices is the technology that will eventually become the primary media distribution vehicle.
Digital Television and Mobile
When television stations nationwide switched to broadcasting exclusively in a digital format the possibilities for mobile opened up. ATSC (Advanced Television Systems Committee) approved a mobile DTV standard for the U.S. The first major announcements of devices that receive the signals were at the 2010 Consumer Electronics Show (CES). From laptops and iPads to iPhones and other Smart phones, consumers will soon have a variety of ways to access real-time TV anywhere.
Will mobile be an advertising and commercial communications platform? It already is. In Japan 54% of all mobile phone owners have opted to receive ads on their phones, and the Japanese mobile advertising industry has been so creative that today 44% of Japanese mobile phone owners actively click on ads received on their phones. New technologies also enable advertisers to gain insight into the purchase decisions of consumers.
Will mobile redefine commercial communications? Absolutely! The rules have already changed. Will it become free to consumers with embedded commercials like radio and television? Possibly. Before you ask, "Who would want intrusive ads on their phone?," a survey of 1500 users under 20 were simply asked would they be willing to receive ads on the phone, 68% also said, "No," but when the question changed to offering "relevant commercial communication," 71% said "Yes." If the proposition involves coupons and discounts, 76% said "Yes." Given the chance to add minutes or enhance their phones through accepting mobile marketing, 82% are willing to accept.
Conclusion
"What's next" will likely come from adjacent market convergence- not a technology so much as a phenomenon, but an extremely important one as it has been one the primary drivers of innovation in the 21st Century.
Smart phone as debit card- is beginning to gain acceptance here in the US. Starbucks currently allows patrons to pay for coffee by scanning a QR. The ability to use a smart phone as debit is common in Japan, where 67% have web-enabled phones. In a continuation of the trend to carry less, smart phones not only replace the wallet, but also keys- phone touch screens using biometrics and a corresponding electronic reader will soon replace keys as well as keypads in smart homes and offices.
Marshall McLuhan, who coined the phrase "the medium is the message," argued that technologies are not simply inventions that people use, but the means by which people are reinvented. So, is technology driving culture or is culture driving technology? (And is marketing leading or following that change?) I believe the continued emergence and convergence of wireless, computing, communication, entertainment (and even medical) technologies will change the culture and the human race in ways that most consumers cannot comprehend- the way Baby Boomers could not comprehend how the space race was destined to take them from typewriters and black & white television to the iPhone and YouTube.
The challenge is studying the interactions of consumers and technology with an eye toward finding solutions. We must shift the focus from technology towards products and services that empower and enable the user. Innovation is, at its heart, "problem-solving." Technology only succeeds when and if it meets fundamental human needs.
---
David C. Hickman is an innovation consultant, speaker and author. He has 20 years experience in advertising, marketing, ideation and product development for the Fortune 500. David has directed agencies nationwide as a Vice-President, Creative Director and Marketing Director, most recently, as Thought Leader at Idea Distillery, a private think tank. Hickman is highly experienced in Brand Development, Strategy, & Messaging; specializing in identifying trends and developing tactics to exploit niche markets.  He can be reached at david@ideadistillery.com.