A Conversation with Ed Keller & Brad Fay
Co-Authors, "The Face-to-Face Book: Why Real Relationships Rule in a Digital Marketplace"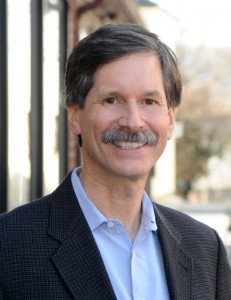 Q: Why did you decide to write this book?
A: There is so much interest in the business and financial communities about the meteoric rise of social networking sites that we thought it was time to provide some fact-based balance.  As important as those sites have become, they still represent a very small percentage of the overall way people communicate, and that fact has been lost on many people.  We want to shine a light on the much larger, but less-talked-about role that real world conversations still play in people's lives, especially when they talk about products, services and brands.  "Social" has come to mean social media, but social is really about people and their relationships with each other. Most of those relationships take place face-to-face, and brands that want to practice the best type of social marketing should seek to tap into that dynamic.
Q: Are you saying that online social media isn't delivering results to companies?
A: We are not saying social media does not deliver results to companies.  Sometimes it does, sometimes it doesn't.  What we are saying is that it represents just a very small fraction of the much larger universe of word of mouth conversation about products, services and brands.  The fact is that all media are social, and brands that want to tap into the biggest opportunities to engage in social influence marketing have a plethora of strategies and tactics to choose from, not just online social media.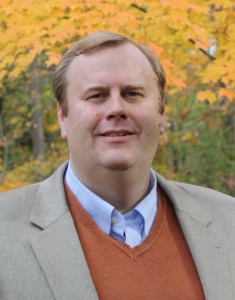 Q: What do you think is the biggest mistake companies make today regarding social media?
A: The biggest mistake is putting social media at the front of the planning process, rather than seeing it as a channel once the strategy has been set.  Too many times people start by saying "we need a Facebook strategy" or "we need a Twitter campaign".  What they should be asking themselves is: what's my story and why would people want to talk about my brand? Then they should focus on the people who are most likely to share that message, and how those people like to receive and to share information. Only then should the discussion turn to the best channels to spread the message. Perhaps it will include online social media, but maybe it will focus on in-store activity, or advertising in carefully selected media, or deploying word of mouth marketing campaigns with members of a brand community.
Q: Why do you think online social media is being so hyped up by everyone in business?
A: Online social media is hyped because it's growing fast, and people are fascinated by that fast growth.  There is also a tendency in the business world to chase the latest shiny new toy.  We liken it to the Gold Rush of the mid 1800s. There was indeed gold to be found out West, and a few people got fabulously rich.  But many people went chasing the gold and lost everything.  Similarly with social media, a few people will hit the mother lode and win big, but many will wonder what happened and why they didn't get the results they were expecting.
And because social media can be measured most easily, people like to use it: the statistics are easily tracked and reported; data about the volume and impact of the much larger number of real world conversations are not as readily available (until now when we share them in our book).  People will be shocked when they learn just how large the volume of offline, real world conversations are and the role that advertising and other forms of media/marketing – beyond online social media – can play in unleashing those conversations.
Q: What data do you have showing that face-to-face conversations are more impactful for business and brands?
A: The first important fact is the volume of face-to-face and phone conversations that people hear every year: 750 billion, about 9 times more than the number of online conversations.  In addition, we find the offline conversations tend to get higher credibility scores from people than opinions they hear or read online.  A number of other studies by academics and consulting firms have found that offline word of mouth is an important driver of sales, and that many important categories are poorly represented in social media—beverages, food, household products, beauty and personal care, financial, travel, and more.  So we think there's a rather strong case to be made to give more attention to offline word of mouth.
Q: Did you find any difference between age groups or gender when it comes to the influence or importance of online social media vs real world interactions?
A: Yes and no.  We definitely find that younger people, particularly teens, are more apt to use online technology when they communicate.  But even there, the majority of their conversations still take place with their real world friends and family members.  By the time people reach their twenties and beyond the trends are pretty similar.  We do not see major differences with regard to gender when it comes to the influence or importance of online social media vs. real world interactions.  We do see gender differences, however, with regard to the product categories people talk about.  And, we find that generally speaking women are more influential and have greater credibility when they talk than do men.
Q: What are the most important ways companies can try to integrate online social media and traditional media successfully? Can you give us a couple of examples?
A: The Old Spice campaign with Isaiah Mustafa as "The Man Your Man Could Smell Like" is considered by many to be an ingenious campaign with solid business results.  Its success was interpreted as a huge victory for social media over traditional media.  But in fact the success of the campaign was due to its integration of traditional and social media, not social media alone.  The campaign launched online over Super Bowl weekend in February 2010, then moved almost immediately to paid TV advertising during shows carefully selected because men and women watched them together, which was a key strategic driver for the campaign.  They wanted couples to start a conversation, and it worked brilliantly. It was only a few months later, in July 2010, that the campaign reappeared with new vignettes released on You Tube and became a viral sensation.   It is an example of a highly integrated mix of "earned," "owned" and "paid" media.
Q: Are the uses and importance of online social media versus traditional media different for small businesses as opposed to larger corporations?
A: Many of the principles we discuss in the book are as applicable to small businesses as they are to larger ones.  Often small business don't have the budget to spend on paid media, so they have no choice but to make the most of the owned media (such as their website) and their earned media (offline and online advice and recommendations). Small businesses are usually very close to their customers, so the opportunity to encourage face-to-face interaction is often easier and more natural than it is for larger companies.
Q: Which companies do you think do a good job making their media "social" for consumers?
A: There are many, so let's summarize a few of them.  ESPN has been successful in proving the enormous word of mouth value earned by the sponsors of major sporting events such as Monday Night Football, college football, and the World Cup.  And in ESPN's case, they do so across media platforms such as TV, radio, print and the internet.  CNN is a media brand that can demonstrate the influential nature of its audience—both those who watch CNN on TV and on the internet—making it an attractive choice for advertisers who wish to reach word of mouth influencers.  Bravo does the same with regard to its women's audience.  And we know that media which have traditionally been print oriented, such as the New York Times and The Wall Street Journal, have very strong concentrations of influential readers.  Google understands well that people are social both online and offline, and has been able to demonstrate that with the prevalence of mobile media, the Internet (particularly search) plays a huge role in supporting offline conversation.
THE FACE-TO-FACE BOOK: Why Real Relationships Rule in a Digital Marketplace is available at Amazon by clicking on this link: http://amzn.to/HnHFD3
---
Ed Keller is the CEO of the Keller Fay Group, and has been called "one of the most recognized names in word-of-mouth." The publication of his first book, The Influentials (Free Press, 2003), has been called a "seminal moment in the development of word of mouth." He is a past President of the Word of Mouth Marketing Association (WOMMA) and of the Market Research Council. He lives in New York. Ed can be reached at ekeller@kellerfay.com.
Brad Fay is the chief operating officer of the Keller Fay Group. Brad won the Grand Innovation Award of the Advertising Research Foundation for the development of Keller Fay's TalkTrack®, a continuous measurement system for all consumer conversations about brands and companies, both offline and online. He lives in New Jersey. Brad can be reached at bfay@kellerfay.com.