THE ECONOMICS OF STORYTELLING (Or, when the going gets tough, the tough get a story.)
By Tony Hodges and Rick Ray Partners, brandstory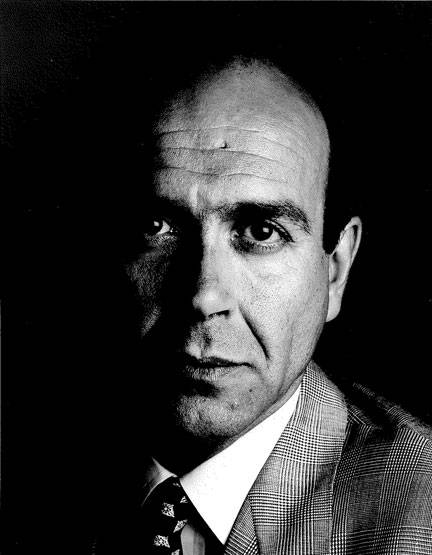 If you work in advertising or P.R., direct marketing or new media, you well know the value of stories to your campaigns. Stories engage your viewers and readers like nothing else and make your messages stick. They always have.
What your agencies may not fully appreciate, however, is the even greater value of stories to the brands which your campaigns serve. If stories work for individual campaigns, how much better might they work across all brand activities?
This is the first principle of brandstory economics. If your brand has a defined story – think of it as strategy with a human face, at its meanest – then all its activities can engage all its stakeholders in the same way. And all the brand's representatives – marketers, sales people, human resources, agencies – become its storytellers, all on the same team, multiplying the returns on all marketing expenditures.
Never has it been more crucial than in times as tough as these to live and work by this first principle. Here is a story by way of illustration, updated by recent business results. When London & Continental Railways finally completed the rail link from London to Brussels and Paris in 2007, then shifted Eurostar services to their expensively restored station at St. Pancras, they had invested many billion euros on behalf of multiple stakeholders. This was no ordinary project and required no ordinary treatment. We positioned St. Pancras as "Europe's Destination Station" with a brand story entitled "Meet me at St. Pancras" and all the brand's activities, agencies and stakeholders latched on to this story. Instead of the modest single digit revenue increase it had forecast, Eurostar posted 25% year on year growth in its first six months at St. Pancras. So far, so good but, perhaps more important for those keen economics students out there, in the second year of trading at St. Pancras – notably the first full year after the collapse of Lehman Brothers – profits from its 55 shops, bars and restaurants rose 20% in the teeth of recession (lead by our story's hero, the longest champagne bar in Europe).
The second principle of brandstory economics is that nothing exports across borders quite like a good brand story. Sadly, it is the case that many traditional marketing specialists still resent the import of stories from abroad (rather than relish the prospect of exporting themselves). When brandstory italia first set up in Milano, an old-fashioned local advertising man who should have known better voiced his doubts that Italians would appreciate stories, until he was reminded of a notable Italian storyteller (and export) by the name of Dante.
Which brings us to the question of what the following have in common: Castelli, Levoni, New Holland. Office furniture, salumi, agricultural equipment. Very different brands in very disparate categories but all have Italian parentage and all in possession of brand stories to inform their activities far from home.
Castelli is now part of Haworth, a U.S. leader in workspace solutions, but has retained its brand integrity, particularly on the company's North American roster, because its design roots perfectly fit with Haworth's story of the "organic workspace". This brand story flowed from the notion of "design from within", as their website declares, all the way from Bologna to Shanghai and the tallest building in Asia.
Levoni salumi is made today much as it always has been, from the finest Lombardy pork and to the highest standards, those of the Levoni family. For the family to abandon those standards is as likely as a pig that grows wings. Which is how the Levoni brand story explained the symbol of a flying pig, strangely found on all Levoni packs. A curious story from English-speaking admirers of a perfectly Italian food (and perhaps a clue as to why the Levoni export head was promoted to run the entire business).
Now New Holland, far more than just a name on Juventus soccer jerseys. Its parent company sells agricultural equipment in circa 160 countries around the globe. Born of multiple acquisitions by FIAT Group, the business was eventually given a common brand name but, until recently, had not seen the potential of a brand story to unify its component parts. Then it came to recognise that all its founding fathers were pioneers of the land as well as engineering and shared a common vision: to make farming easier and thus more productive. Now New Holland can reap the benefits of a shared brand story wherever in the world it goes to market.
This last story leads us to the third principle of brandstory economics. Unless a brand owner shares its brand story inside the company, it will not reap full benefit of expenditures outside, no matter how persuasive its media campaigns.
This is why brandstory people spend so much time in storytelling sessions with their clients' employees, long before helping to brief outside agencies on advertising, design, direct marketing or P.R.. One U.S. client called these sessions "backyard barbecues", a U.K. client calls them "ambassador workshops", but whatever they are called they work and they matter. They create a ripple effect which geometrically outperforms the old relaunch conference of blessed memory (where in practice the message was forgotten in days). Participants are converted from employees into storytellers, from stakeholders into missionaries.
After one such storytelling session, with Conad – Italy's ubiquitous co-operative chain of 3000 individual, supermarket-owning shareholders – when we had shared their new story celebrating their true diversity, the Private Label Project Leader avowed this: "I have been working six day weeks, fifteen hours a day for almost two years now, but this is the first time that I have really understood who I am working for and why." If a brand can field a team of such believers, then everyone on side can win, including the brand's outside agencies.
These are the economics of storytelling: the right brand story can improve returns on marketing expenditure, travel profitably across borders, put the force into workforce. Now, we may have trademarked the brandstory name but we claim no monopoly on these principles nor their application (merely their authorship). However, creating effective brand stories is what we do for a living. We are specialists and do not compete directly with agencies who develop advertising or direct marketing campaigns – we long ago moved beyond that and now merely help such agencies share in the benefits of their clients' brand stories. And those economic benefits are never more valuable than in times such as these.
For when the going gets tough, the tough get a brand story.
Tony Hodges (tony@brandstory.co.uk) and Rick Ray (rick@brandstoryitalia.com) are partners at brandstory, based respectively in London and Milano. They work with a select list of clients across Europe, in the U.S. and in Asia (see www.brandstory.co.uk for more information).