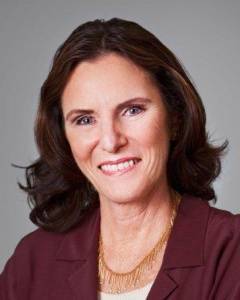 Norm Sherman: Hi this is Norm Sherman for Game Changers Live. I'm here today with Kathy Cripps, President of the Council of Public Relations Firms. Hi Kathy.
Kathy Cripps: Hi Norm, how are you doing?
NS: Kathy, I'd like to give you an opportunity to tell our listeners a little bit the Council – its mission, its members and so forth.
KC: OK, well first of all thanks very much for your interest in the Council of PR Firms. We are the U.S. trade association. We are 16 years old and we represent 103 PR agencies that run the gamut from the large multi-national global firms to boutiques and specialty firms. Our mission is to promote the work of the industry, to promote the work of the member firms, to develop business best practices and to help members by creating tools and agency management leadership programs, like benchmarking studies, learning and development programs, networking opportunities, peer communities from different disciplines – so it's pretty comprehensive.
NS: So if I was running a PR firm and I wasn't a member of the Council, what would you tell me about why I should become a member of the Council?
KC: That's an interesting question and one I get asked quite often. We offer a lot that helps the agencies run their businesses. Sometimes at the point in the lifecycle of an agency when they want to do more marketing of themselves, we can offer   visibility and connection to the industry that a lot of firms are interested in. I mentioned before about best practices – we  help firms respond to clients through an industry response not just their own approach but a best practice for the industry. We created a terrific ethics program last year, for example, that is a great industry wide resource. We also help with benchmarking – if you're trying to run your agency and you are looking at different metrics, it's great to have an industry standard to look at.  We can create those kinds of benchmarking data points for a manager, for an owner, for a principal to be able to look at how they're running their firms and how they can be more efficient, how they can be more profitable, things like that.
NS: So, you must have lots of instances where member firms have benefited based on the information you provide. Are there any favorite stories you have of a firm benefitting from a business point of view due to something they got from the Council?
KC: Certainly procurement is a hot topic with a lot of firms and we can give them data that help them respond to questions that they get from procurement…for example ways of looking at different benchmarks about their business. I always like to be able to provide information that helps firms answer questions, where they can really speak decisively and say this is the industry information
NS: That's one of the many changes that has taken place in the industry – the growth of procurement. But anyone who's got even a passing interest in Public Relations knows the industry is going through great change. From your point of view, how would you characterize that change in the industry?
KC: Yes, it's been driven by technology and the changes have been enormous. One very exciting thing is that how the walls are coming down. There's a lot more integration, there's a lot more opportunity for PR firms. It's actually a great time to be in the PR business.
NS: That's great. From my perspective I see it as a bit of land grab – that everyone's trying to bet a bigger piece of the map. What would you counsel PR firms as to what it is they should be doing to get a larger piece of this budget that may be afforded them today that wasn't yesterday?
KC: I think what PR firms have always done, have always been engaged in the conversation. The time is ripe now to do more of it. Clients are looking for insights, they're looking for creativity. They're looking for the ability to build relations that engender trust – all things that PR firms have always done. I say do more of it – be willing to be out there and talk about the strengths of your firms. There are new tools, clearly but what we've done isn't changing. How we're doing it is changing because of some of the new tools – social for example.
NS: Let's flip it around for a second and let's say that I'm a client – what expectations do I have of my PR agency partner or partners today that I might not have had 10 years ago?
KC: There's an impressive breadth of work that is being provided by the PR firms nowadays. One way we track this is to look at the types of personnel that the agencies are bringing on board and the types of services that they're offering. PR firms now are much more full service. With digital services and creative services departments, offering analytics and insights. The clients can expect that their PR firms will be offering a lot more services.
NS: That's interesting. Do you see that PR firms are moving outside the historic bailiwick at all? Do you see them moving in to areas that maybe an advertising agency might have been involved in or a brand strategy firm might have been involved in or a digital agency might have been involved in?
KC: Again, the core strengths are a lot of what the CMO's are looking for today. And you can look at what firms have done – and maybe the language is a little bit different but when you look at earned media – that's something that PR firms have always done. They now excel at understanding the interplay between earned, owned, shared and paid and how they can amplify each other. There's more breadth of scope of what they're doing. I think that's the big message here. As a practitioner myself for many years it's great to see that the firms are offering a lot more to the clients in terms of the breadth and depth of what they're doing for them.
NS: So there's all this change going on out in the marketplace and clients are expecting different things of their agencies.  What's new at the Council – how is the Council responding to this change in their environment?
KC: This is exciting and you've promised me this won't be released until after October 23rd.
NS: I promise! Listeners we have hot news coming up!
KC: We have realized that there is a tremendous opportunity to explain in more detail how firms do what they do.  The exciting news that we're talking about is we've recently unveiled a brand new positioning and a brand refresh for the Council. It's about the Council but it's also really about the industry. What we want to do is re-educate clients about what PR firms are doing.  PR firms want the opportunity to explain it in greater detail to their clients.  We're doing this brand refresh and repositioning so that we can help to communicate the core strengths of PR firms. It has never been more relevant than it is right now. It is a very forward leaning posture that we are taking. We want to show that we can help create outcomes and demonstrate measureable value for the firms; we're going to be much more aggressive talking about what PR firms are doing.
NS: So this is really exciting.  As you were going through this did you do this internally, did you involve people from the industry? How did you get to this new position?
KC: This has been the process. We formed a brain trust of our own members. In conversations with our board about what we were thinking of doing, we felt that we could really help our members be out there communicating more broadly. We decided as a board to bring in an outside group to help us with our branding.
NS: Wow!
KC: Yes! Big difference.
NS: So it wasn't the shoemaker's kids!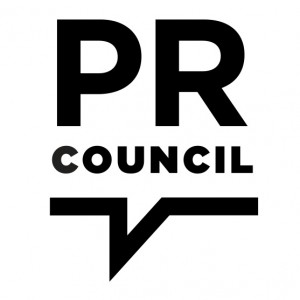 KC: No and that's a great point Norm. We felt we wanted an outside perspective so we brought in a branding group and we've been working with them over the last several months with our brain trust and really trying to figure out what it was we wanted to say about ourselves. We've just recently launched this to the world and we're very excited about it. It's been a great process to really think about what Public Relations does – even the term Public Relations. We know from some of the research we've done as part of this positioning that PR – Public Relations is a differentiator. When you're talking about looking broadly at what firms are doing and expanding their capabilities, the fact that we approach the work from a PR perspective is a differentiator in the minds of the clients. In fact we are going to be using a short hand name for the Council. The full name is still the Council of Public Relations Firms but we want to focus on PR Council because we want to put PR front and center.
NS: So this is exciting! Unlike the promotion industry where promotion was like "the P word" right, they didn't want to talk about it; they started talking about engagement and stuff like that. They couldn't run far enough away from the promotion word. You are embracing your "P word."
KC: We are embracing our Public Relations roots, absolutely. What we want to do is showcase how firms have the power to relate to the various audiences that they need to communicate with. High up on that list are the CMO's because they are the purchasers of a lot of the PR services.  We survey our members all the time; CMO's are a lead client for them and being able to communicate the breadth of services that they offer is very important to our members.
NS: So that's a big change. Your clients used to be the Communications Officer who often had nothing to do with the Chief Marketing Officer and now it seems to be they're coming together and in some cases it's become one department. Other cases the CMO has become your client in addition to the Communications Officer, is that correct?
KC: Certainly when you look across businesses – how they're going to market is different. The Chief Communications Officer is still a very important function within most organizations, but how Public Relations is being executed within companies does vary widely. Who has responsibility for social? Who has responsibility for digital? Who has responsibility for reputation management? We want to interact with that spectrum of clients within the organization. We've always dealt with the Chief Communications officer and the firms will continue to do that. But when you look at where a lot of the budgets are for marketing, they are within the Chief Marketing Officers' department, so it's important that we can speak their language and have conversations with them and their people.
NS: Sounds to me that …you know that old expression "fish where the fish are?" Sounds like you are moving into a pond with a lot more fish in it, right? Opportunities for much bigger budgets, larger engagements that the PR agency would be able to handle. Is that fair?
KC: The firms have the capabilities to offer a lot more perspective and insights to their clients; they want to be able to provide full service to those clients and respond the client needs. When I mentioned before about the staff that the agencies have added… they've added creative services people, strategic planners, people who can speak the language of the CMO and help them solve their problems.  We know from speaking with clients, they want the best ideas and they really don't care where they come from. . The PR agencies are managing campaigns or offering different kinds of approaches, I'd say media neutral in their solutions to the problems; they are valued counselors to these clients.
NS: What you're saying then is PR agencies have the opportunity to be seen more as partners that can help deal with business challenges not just communications challenges.
KC: Definitely business challenges. We've always thought broadly about solutions and now that the walls are coming down and we have an opportunity to and are encouraged to speak more broadly, to act more broadly. Digital transformation has given us a lot more running room. We think the market is coming to us. This is our time, and that's why we're embracing the term Public Relations. We think if we can help communicate better what Public Relations really does it opens the doors for firms to really be in there and talking to their clients.
NS: So this can be the golden age for Public Relations again, huh?
KC: Absolutely. I think it's great. When I speak to the firms and I see the kind of work that they're doing, it's fantastic! We want to be able to showcase some of that work and help use examples of their cases and their campaigns that they're running to show what can be done under this banner.
NS: That's great, that's very exciting. Now that you have more CMO's as clients or potential clients, what should they know about Public Relations that maybe they don't know?
KC: Again it comes back in some ways to nomenclature. Content creation – that's a core competency of PR agencies. Creative Services, in house service that almost every Council member Public Relations firm now offers. The idea of earned media – earned vs. owned vs. paid. There's a great intersection there. The member firms are able to amplify the work in those areas because of their skills and experience. This idea of influencer relations, again something that Public Relations firms – it's a core competency – how to reach the people who can be influencers, again – language might be different but digital and social engagement, ways to have 2-way conversations – these are things that we've done. We are looking at how to do it more broadly.
NS: That's great, that's very exciting. One of the big challenges that has always existed in the Public Relations industry has always been one of measurement. I've been around long enough to remember the PR agency would walk in with a stack of clippings and talk about advertising equivalency. That's not going to cut it anymore, right? Clients are looking for something more concrete than that. Are there any best practices going on in your world now that you'd like to share?
KC: In fact measurement and evaluation are important conversations. The Council is part of a coalition that's made up of many organizations looking at measurement standards. One thing that we don't want to talk about anymore is ad equivalencies. Part of these standards is to help provide a common language on research, measurement that can be used among clients and agencies,   to increase reliability and to promote efficiency so that there's more credibility in the Public Relations measurement area.
NS: When I had conversations with people about measurement, they always said yeah, yeah I really want to do it but it's so expensive and the clients really don't want to pay for it. How do you get over that? Are there ways of measuring inexpensively or convincing the clients they must do this? How do you overcome that hurdle?
KC: It seems that in conversations with the agencies that clients are doing more measurement. A lot of it has to do with the clients sharing the measurement that they're doing and looking at efficiencies. So much that happens now happens in real time;   to look at campaigns and be able to share the learnings with the teams helps to make the work more efficient. The budget is an issue that has to be discussed because there has to be money there for measurement. . It's still a conversation that the agencies are having, but more and more there are ways to measure because of social media. I think it's a conversation that's taking place. I think there could be more money allocated to measurement; hopefully it will continue to move forward
NS: Yeah, I expect that it will. So, one last area I want to get in to and that's the area of talent. So the agency world, and it doesn't matter what kind of agency it is, is dependent on talent. You don't have manufacturing plants, and the old jokes about the inventory going down the elevator at night – you know, they're not funny but they're true. Attracting, growing, retaining the best talent is the critical life blood of any agency. So if I were an aspiring professional sitting in front of you and I'm thinking about a variety of different things to do some of which is in the agency world, – maybe it's an advertising agency, maybe it's a digital agency, maybe it's a Public Relations agency, maybe it's client side stuff and you were going to try and convince me that I should join the Public Relations agency world what would you tell me?
KC: It's a situation that I deal with quite often because there are a lot of young people out there that are trying to figure out what to do with their background and interest in communications. This is such a great time for Public Relations. Just as we were talking about with clients it's a great time to be communicating with young people about the options, the variety of career choices, the kind of work they can do. In fact we have really put our money where our mouth is. We created a program called "Take Flight with PR"; it's for young people – not just communications majors but more broadly looking at young people with different interests, talking about what the opportunities are. We brought to program to several markets. We put together a fabulous program of CEO's of agencies, of digital specialist that came in and spoke to the students, and we brought in HR people to talk to them – all as a way to entice them to look further at what the Public Relations industry has to offer them in terms of careers. . People who are interested in video, mobile, gaming – all different types of skills that need to be brought to bear to the firms. It's something that is very important to us; we spend a fair amount of time making ourselves available to students to talk about the opportunities.
NS: Kathy, that's great. Well this is really an exciting time for Public Relations. I can see it in your enthusiasm. I want to thank you for your time, this has been great. This is Norm Sherman from Game Changers. I've been speaking with Kathy Cripps the President of the Council of Public Relations Firms. Kathy thanks so much for your time.
KC: It's been my pleasure Norm. Thank you again for your interest in the Council of PR Firms.
As President of the Council of Public Relations Firms, the trade association that represents the interests of public relations firms operating in the U.S., Kathy's primary role is to advocate on behalf of member firms, the professional and the profession. Kathy brings to the Council a comprehensive understanding of the needs of public relation firms. Before joining the Council, she was responsible for growing the U.S. healthcare business for Hill & Knowlton and prior to that held a senior position with Burson-Marsteller. She began her public relations career with The Nestle Company and earlier worked as a dietitian in a New York City hospital. Kathy has an MBA from Fordham University. She is an active industry speaker and is committed to showcasing the dynamic career opportunities in public relations to a cross-section of diverse and talented future PR stars. She is on the Board of the PRSA Foundation.
Kathy can be reached at KCripps@prfirms.org or @kathyhcripps