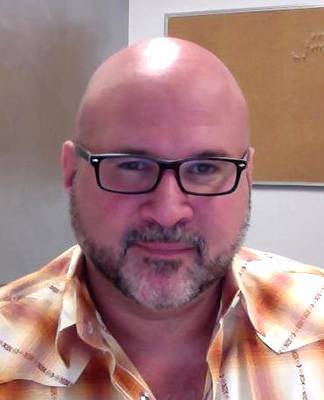 By Ian Baer, Chief Strategy Officer at Rauxa
Two years ago we set out on an assignment from a C-level client – a multi-billion-dollar brand – who wanted our advice on how to improve their overall customer experience. Now, that's a loaded ask. After all, the term "customer experience" has devolved from something meaningful into a favored marketing buzzword that has been used to describe something as narrow as the user experience of a website or application, and as encompassing as a data-rich, multi-channel journey informed as much (or more) by the customer as it is by the brand. And then you've got the "authorities," ranging from the truly excellent work Forrester has done studying the customer experience (CX) space to literally thousands of bloggers whose latest opinions are scattered across the Googlesphere. Yet among all the information I could find to properly respond to this client request, the voice I most wanted to hear was awfully quiet: that of the customer.
At Rauxa, our whole mission is driven by our commitment to do what's right for brands by knowing more about their customers than any other agency. We're exhaustive in our approach to leveraging research, data and any other insights we can lay our hands on to drive work that's as intelligent as it is innovative. So naturally in this case we wanted to know what customers say makes for an outstanding experience. We wanted to know precisely which factors drive customer satisfaction and recommendation – knowing that achieving high levels of both results in true brand loyalty and advocacy. Advocacy locks customers in and consistently correlates with higher revenue. It's what separates Amazon from most other brands – that factor that allows them to build anything and know in the words of James Earl Jones from Field of Dreams, "People will most definitely come."  If Amazon wanted to sell used cars or hotel rooms, the leaders of those industries would have great reason for concern. It's what keeps people up at night thinking about the inevitable Apple Car. Advocacy, measured as high levels of customer satisfaction and likelihood to recommend, is the only real loyalty that exists anymore. Yet, most of the CX evaluation taking place out there keeps customer insight at a rather cursory level – asking just a few questions about the ease and enjoyability of the customer experience and then handing off to expert analysis to delve into the reasons why. And much of what's out there leans heavily towards digital experiences and may give short shrift to brands whose customers are most likely to interact via phone or (shriek) in-person contact. So we set out to find the voice of the customer in the CX universe – and the Rauxa Customer Experience Study was born.
We are now two years into our journey for truth, and as we prepare to field our third annual study in 2016, we've learned a tremendous amount from the brands that do CX brilliantly, and from those who struggle. We've been able to observe the path to success for those who made significant improvements in 2015, and from those who have slipped. And we've seen the bar raise overall year over year, as customer expectations have risen to a higher level than ever before. And as a new addition in 2015, we mapped all brands (69 on the consumer side and 40 B2B) on the basis of CX satisfaction and xNPS (Net Promoter Score, qualified by the "x" as it was canvassed amidst a battery of questions focused on recent customer experiences).
To cover off on methodology before we go into these findings, we spoke to around 2,800 consumers age 18 or older, and about 1,700 more adults who identified themselves as decision-makers for a business of between 10-100 employees.  And in addition to capturing 0-10 ratings for all brands in areas ranging from satisfaction, to recommendation, speed, ease and several specifics around people – we also asked open-ended questions that allowed customers to share their perceptions in their own words. As you might imagine, the latter adds a ton of color and insight to our findings.
The big a-ha? Well there are more than we can report in this space. Here are a few highlights:
For both consumers and businesses, experiential factors like friendliness and  problem-solving carry far more weight than price or product quality. In fact, in open-ended answers to "What makes a great customer experience," less than 10% of all respondents mentioned anything having to do with price or quality – and in fact only 3% of all B2B decision makers cited price as being a factor at all.
Brands that perform best do an excellent job of delivering the SEE Factor for their customers: Speed, Ease and strong Employee interaction. On the consumer side, it's common for a brand to do just one of those three things especially well (Domino's = Speed as an example) and get credit via halo effect for strong overall performance. In fact, only a handful of top performing consumer brands excel in even two of the three areas (Amazon, UPS, Zappo's and somewhat surprisingly Chili's) and NONE excel at all three. On the B2B side, however, with expectations being higher and needs more diverse brands had to do of the three well to succeed overall – and two brands (Hilton and United Airlines) were seen as outstanding at all three.
Speaking of United, they were their own study in contrast in our 2015 findings: our lowest rated consumer brand two years running, but far and away the TOP performer among B2B brands. Of course, this begged further investigation and what we ultimately learned was that your experience as a United frequent business flier is completely (and we can presume strategically) different from that of the average schmo in seat 26E. Everything from on-hold times, to the problem-solving capability of customer service reps and notorious stories like the one reported this summer in which diverted passengers were forced to sleep in military barracks while the crew were afforded luxury hotel accommodations.
Our mapping process cast brands into four "health zones":

Advocacy – Loyal, locked-in and ready to buy more
Apathy – Satisfied but not emotionally engaged
Inertia – Low expectations being reasonably met
Vulnerability – Ready for defection; may see brand as "necessary evil"

One of many interesting findings in the mapping process was that certain industries tend to cluster in the lower (telecommunications, consumer banking, car rental) and higher (hotels, fast casual dining) rankings – while others are incredibly polarized. Airlines, for example, count three brands in the vaunted Advocacy Zone (Delta, JetBlue, Southwest) and three (American, Virgin America, United) in the zone of Vulnerability among consumers. And there are wonderful lessons to be learned delving deep into the data that separates widely variant findings within categories.
---
Ian Baer has been driving innovation in the integrated marketing space for more than 20 years, working with an array of superbrands that includes American Express, Verizon, Disney, Colgate, Johnson & Johnson, Absolut Vodka, Mars and Samsung. His career includes senior leadership positions with the world's most creative agencies including TBWA, Deutsch, The Barbarian Group and Big Fuel. 
Since 2010 Ian has served as Rauxa's Chief Strategy Officer, overseeing the agency's Strategic Planning, Creative and Customer Experience practices across all offices and accounts. Founded in 1999, Rauxa is a data-driven, integrated marketing agency that helps brands acquire and grow customer relationships by all means measurable. The company's data-rich approach fuses customer insight with fearless creative to accelerate results for brands including Verizon, Gap Inc., Vans and Lee.
Ian can be reached at ibaer@rauxa.com or find him on Twitter @ianbaer.